Just a heads up incase you weren't aware that Clinique's bonus time begins tomorrow on the 14th May at House of Fraser store's nationwide.  If you're going to make 2 or more Clinique purchases, this is the time to do it!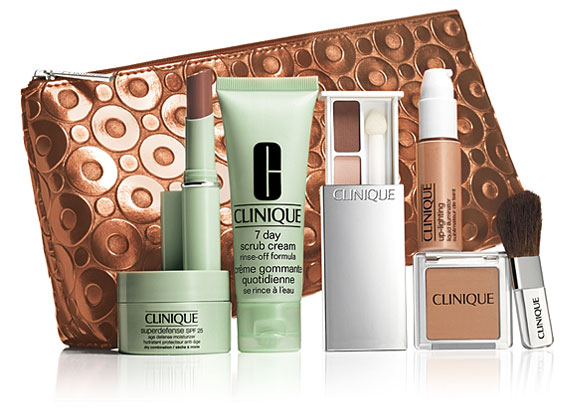 Bonus time items include*:
Golden/Bronze makeup bag (with golden circles)
7 Day Scrub Cream
Superdefense Age Defense Moisturiser
Colour Surge Butter Shine Lipstick in Delovely
Eyeshadow in Like Mink
Uplighting Liquid Illuminator in Natural
True Bronze Pressed Powder in Sunkissed
Small Blush Brush
I shall add a picture to confirm items included if/when Clinique updates their website. Picture added.
*Free with the purchase of any two Clinique products or more.