Nubar, your duochromes make my world a prettier place.  Nubar Wildlife is beautifully named as it twinkles between an earthy brown and foresty green depending on which way the light catches it.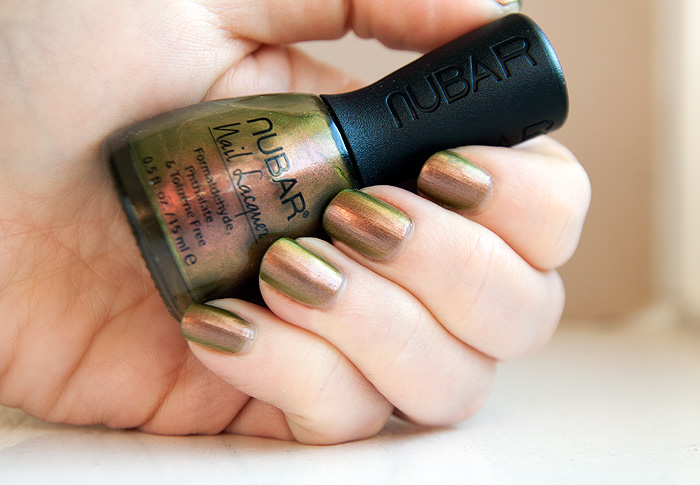 The formula builds nicely after the first coat and the above photo shows that two coats were needed for an opaque finish, really impressive stuff.  I did get a teeny chip on my thumbnail after a day, which is unusual for me – but when a polish is as pretty as this one, you can forgive it nearly anything.
You can keep your Models Own Beetle(notveryjuicy)Juice polishes, these Nubars are still where it's at.
Buy Nubar Wildlife online at BeautyBay.com, priced at a bargainous £5.50