So impressed was I with Chanel Rouge Allure Laque in Dragon, I went out and bought Coromandel (£24) too.
I knew it was a risk, Coromandel is an orange-based red and I think it's clear that I'm more suited to blue-based reds.
Still it will be interesting to see Coromandel in the swatch comparison lineup (week 2 is coming soon!)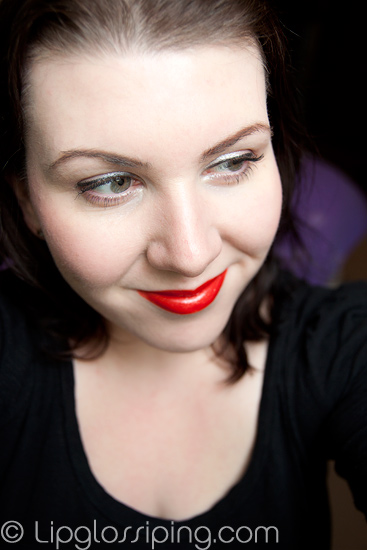 We're getting into Ronald McDonald territory aren't we?  I think it's a beautiful shade but for the purpose of learning more about reds and how different shades 'react' on different skin tones… are we in agreement that this isn't the most flattering for such pink-toned skin as mine?
I mean… by all means, break the rules.  There is NOTHING to say that one shouldn't rock a shade that isn't classically correct for you.  Infact, I'd be willing to bet that some of the hawt-est chicks out there are rocking reds that POP off their lips precisely because they contrast so strikingly.  But in the interests of me being more your normal, everyday kinda girl – I think this one's a fail.
As for the actual product.  It's another Chanel beaut!  You can pretty much read my Dragon post and repeat the pros and cons of wear and quality for this one here.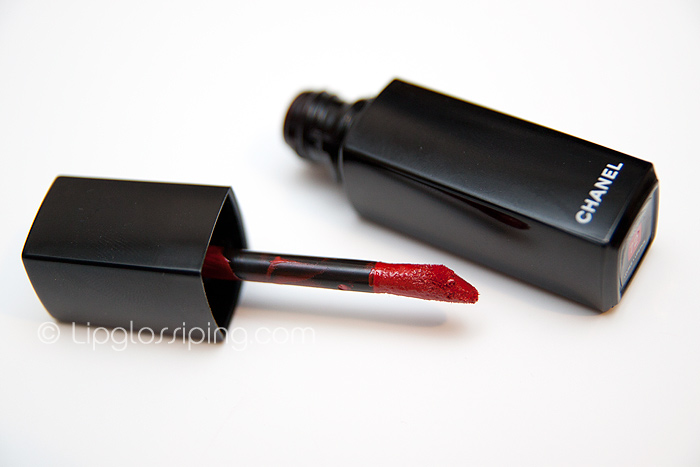 I'm gonna do a high street red lip next… I'm getting a bit one-sided and high end centric here.  Red lips should be accessible for all right?!
What next?  Maybelline?  Rimmel?  Revlon?