Whenever I look at a Philosopy Christmas Gift Set, it reminds me of exactly how I want my Christmases to look.  Sure, it's a little bit (a lot) twee and there's enough glitter involved to get your local drag queen banging down your door, but c'mon.  It's CHRISTMAS!!!!! (nearly).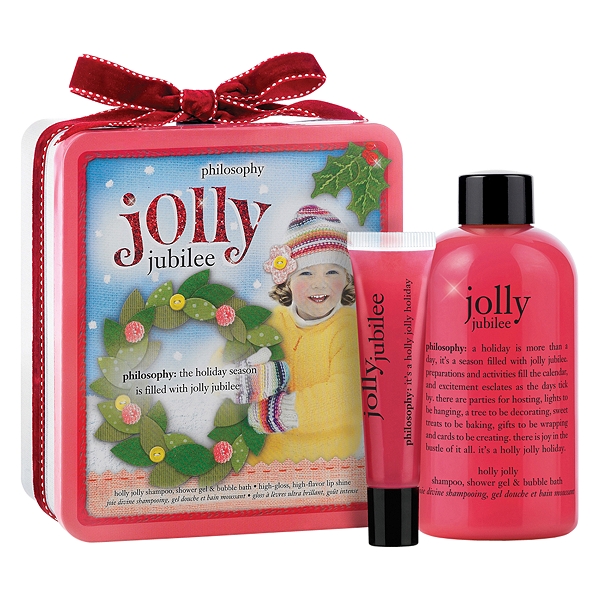 The Philosophy Jolly Jubilee set comprises two items:
Holly Jolly Shampoo, Shower Gel and Bubble Bath (120ml)
Crisp Berry Lip Shine (15ml)
This would make a perfect Secret Santa gift with the wrapping already done for you courtesy of a cute red velvet bow and beautifully designed tin in which the products sit.  Priced at £16 and available instore and online from John Lewis & Selfridges.
Do you like Philosophy gift sets or are their idealized Christmas scenes a little too much cuteness for you to bear?!