Tired of all the glitz and sparkle that Christmas brought with it?  No, me neither (come back Christmas!)
Seeing as we have a whole year to get through before we can once again feel the warm glow induced by too many mince pies,Twiglets, and glasses of Baileys – let us all take a moment instead to bask in the glory that is this beast of a glitter polish from Butter London.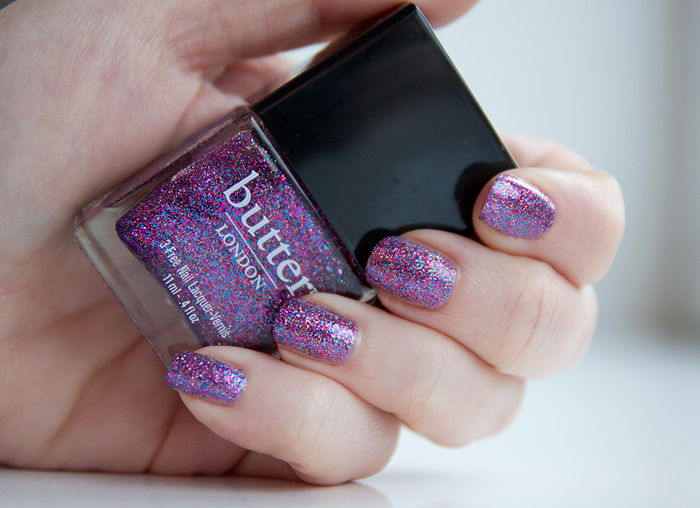 Lovely Jubbly is indeed, rather lovely with a party-on-your-nails mixup of glitters.  I spy blue, magenta, red, gold… and you know the best of it?  Opaque in two coats… three if you're being pernickity.  Of course, it's an absolute arse to remove and needs a full layer of thick top coat to get rid of the gritty feeling.  Some of you may not mind the rough, glitter finish but it makes me want to take an industrial sander to my nail beds.  Don't do that.
Butter London Lovely Jubbly is available to buy online at www.powderrooms.com, priced at £11.95