It's your last chance to log on to www.beautybloggers.org and place your bids on some wonderful items that have been donated across the world from bloggers and brands alike in the support of Doctors without Borders.
If you're looking to create the perfect red lip this Winter, look no further than my auction for a MUFE Rouge Artist Intense Lipstick #42 and Dior Lip Plumper.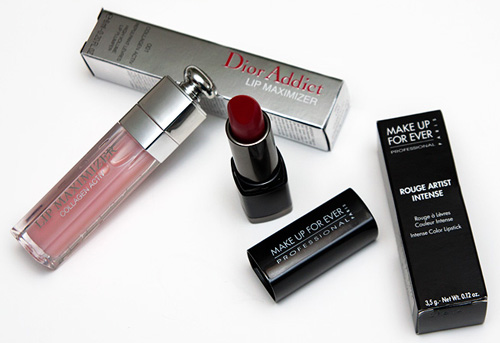 No, really… bid on the lot for chrissake, it's only on $45 and there's free worldwide postage!
Whatever goodies catch your eye on the site, please bid now and bid high, I won't nag again – I'll just kneecap you like a proper charity mugger on Oxford Street.
 Fanks! x