I've still been wearing my beloved red lip shades throughout December, though not blogging them as well as I would have liked.  I have so many beautiful new acquisitions I'd really love to show you before the weather gets warm again, someone please give me a kick up the butt to get the reds (both yours and mine) setting the blog on fire again!
I sneaked 5 minutes for a quick photo-take in the back garden yesterday afternoon (the light is so poor indoors), this is my latest red purchase, and with it must go mega-credit (and a big thank you) to Frooti Beauty for swatching the Urban Decay Supersaturated High Gloss Lip Colour range for me!  I already own Big Bang and Crush, so knew in advance that I would be a fan of the formula but wasn't sure on whether F-Bomb was the kind of true, clean red that I tend to favour.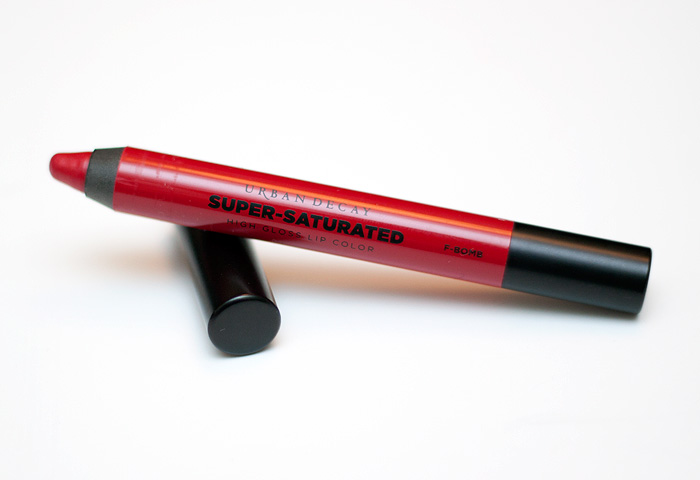 I'd say that it leans ever so slightly warm but not enough to go all fire-engine on my face… the formula is long-wearing and lasts happily through a few drinks.  I really hope that Urban Decay consider bringing out some more shades in this lineup – I love a chunky lip pencil, especially one that gives as much shine as this!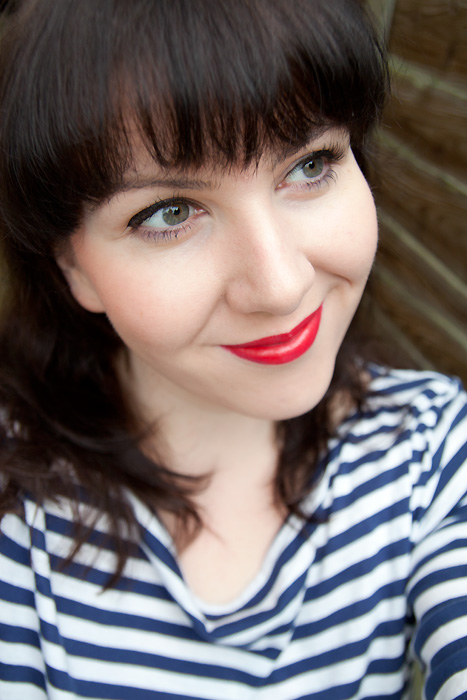 Urban Decay Supersaturated High Gloss Lip Colour in F-Bomb is priced at £14 and available instore at the usual Urban Decay concessions and online at BeautyBay.com