"It's cold!"
"I'm putting the heating on!"
These are two sentences that I read on my Twitter timeline yesterday, truly signalling the advent of September and the end of Summer.  There are many things to feel gloomy about… the darker evenings and shorter days will always be at the top of my list but let's not get too disheartened.  There is nothing that a chunky knit, leather boots, and an Autumnal lipstick can't make better.
Seeing as I'm not a fashion blog, I'll let you go elsewhere for your style fix but hang around for a little while longer while I show you a lovely transitional lipstick that should guide you gently from one season to the next.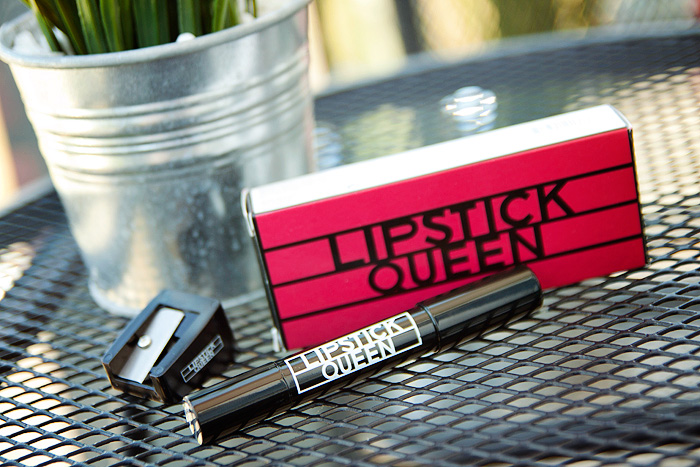 Today, I'm looking at a lovely chunky lip pencil from Aussie brand Lipstick Queen.  You'd be forgiven for thinking that the brand have only recently joined the pencil love in, but oh no… The Chinatown Glossy Pencils are the forefathers of the trend, Poppy King released these back in 2009… long before you couldn't move for chubby lip love.
There are eight shades available and of these, I'm showing you Thriller… the closest to a traditional red.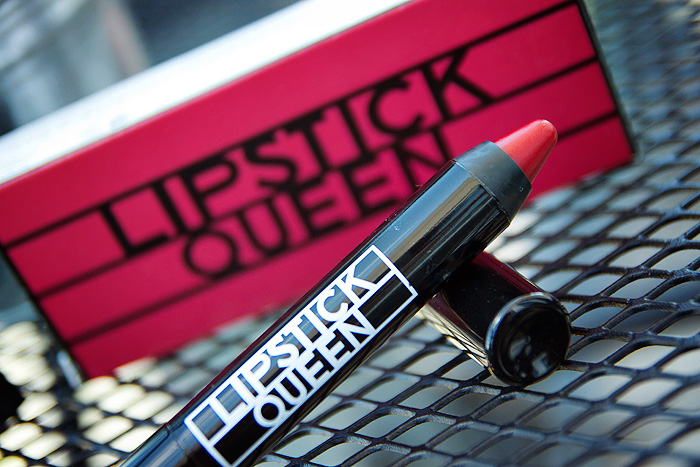 The package comes complete with an oversized pencil sharpener, I like to think that were these put into production today, Poppy would have designed them as twist-up crayons… having to sharpen pencils is an irritation.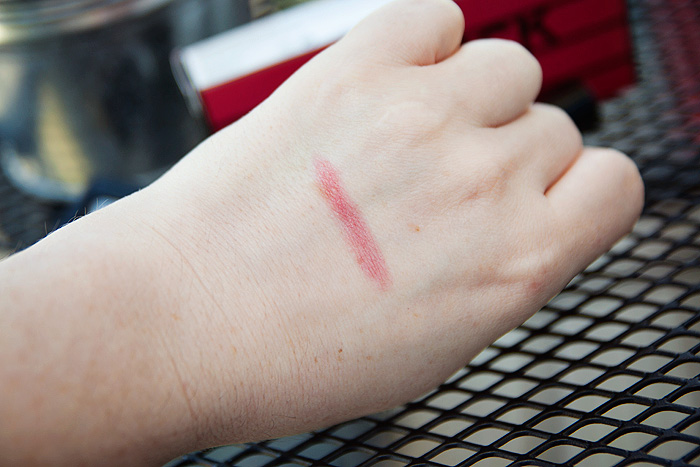 The formula is soft but firm enough to apply withut any issues, the tip glides across the lips and delivers a sheer-but-buildable amount of colour.  Although glossy, the overall effect isn't one of "gloss"… there's no "wet-look" lips here and no stickiness either, thankfully.  The product wears comfortably over a decent-enough time period, around 3 hours, needing a topup after drinks or lunch.
The fomula doesn't dry my lips out but leaves them in the same condition prior to application, a good choice for any dry-lips sufferers in the coming colder weather.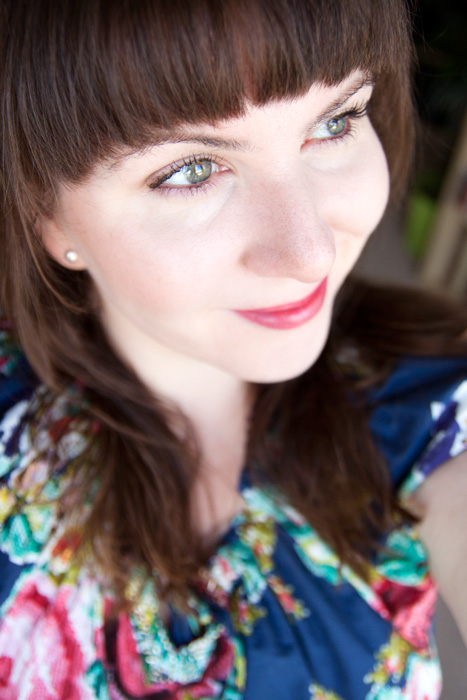 The colour is a sheer, berry red with a hint of pink.  It's a really comfortable in-between shade for anyone who isn't quite ready to go all out Autumnal vamp.  I know I always need a little bit of gentle easing into the season… and Thriller is a great shade choice for anyone who wants to explore a red lip without having to commit to full-blown colour.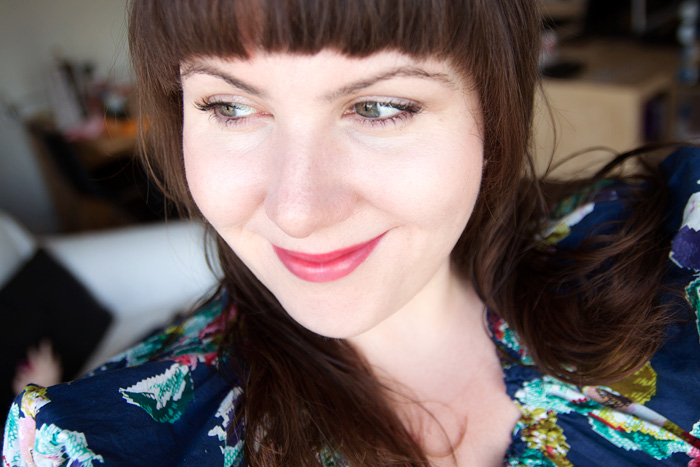 Lipstick Queen Chinatown Glossy Lip Pencils are priced at £22 each and available to buy online from SpaceNK.com
* press sample