Ha!  It feels kinda old-skool to be reviewing this on the blog no?  MAC isn't the force in the blogging community that it once was.  Anyway, I for one am delighted that there's room for so many other brands nowadays – though I'm excited to be pulling out a trusty old MSF for today's review nonetheless.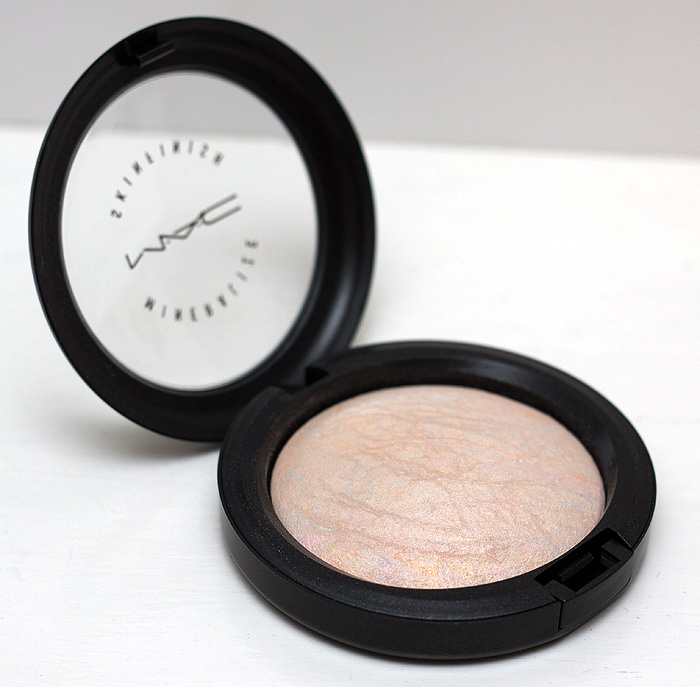 Pretty ain't she?  Lightscapade is that delicate cousin that looks all willowy and ethereal when compared to your ruddy, more "sturdy" self.  If you can't *be* her, then at least steal some of her daintyness by dusting your cheekbones and hoping that she'll impart a ghostly, wispy beauty to your fizzog.
One of MAC's more finely-milled mineralize skinfinishes, Lightscapade was hugely sought after until the brand re-promoted it last year.  The one I have above is from this re-promote and may or may not be less or more beautiful than its predecessor.  I don't care enough to google.
Lightscapade is a glowing, almost-white highlight with enough of a warm sheen to prevent you from looking like the undead, madeup.  I apply this with the MAC 130 to keep the application area to a minimum cheekbone highlight, it's easy to go overboard.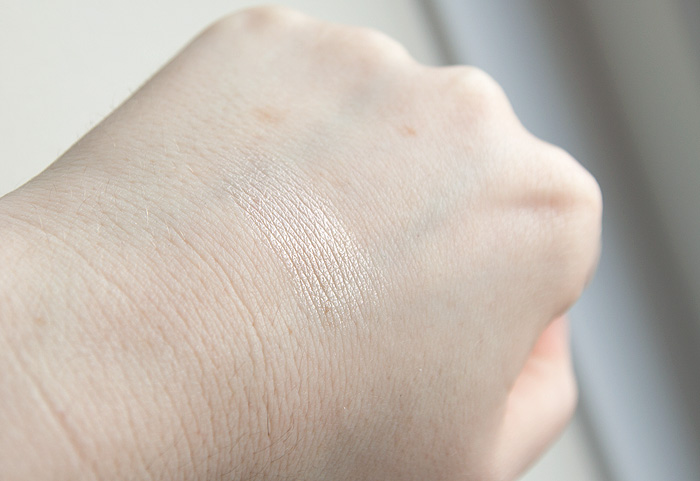 Obviously, what with MAC's numerous releases and limited editions, you can't currently purchase this from the store but keep an eye out on eBay as I imagine the prices will be less extortionate than they were before the re-promote.
Are you a fan of MAC Mineralize Skinfinishes?  Which is your favourite?