Another weekend, another deal – really, I didn't wanna blog about CheapSmells again for a bit (I like to spread the love around all my bargain places) but they make it kinda hard when they do shit like offer BOGOF on Orly and the highly coveted Jimmy Choo fragrance for under £20 you know?  It says the RRP is £29 for 40ml… but to be fair, on Debenhams – it's actually £34 which makes this saving even more impressive.  For those of you concerned about Cheap Smells selling older stock, this one hasn't been on the market too long either which should alleviate those worries in this instance.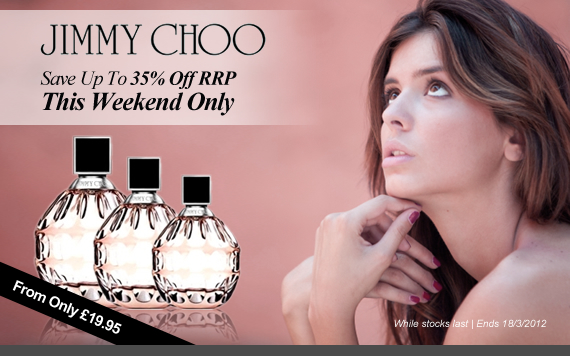 So anyway, if you like your perfume all gourmand and sweet – you'll probably like this one.  It's too sweet for me, though I do like the dry-down which is more classically floriental but I just can't get past the fruity stuff at the beginning – pear… and lots of it.  I think the while stocks last element is key here… £14 off the real RRP of what is frankly, a bit of an "it" frag still enjoying its moment is not be sniffed at, no pun intended.
You can purchase Jimmy Choo 40ml EdT online from CheapSmells at this special price (other sizes available) until 18th March, or while stocks last.