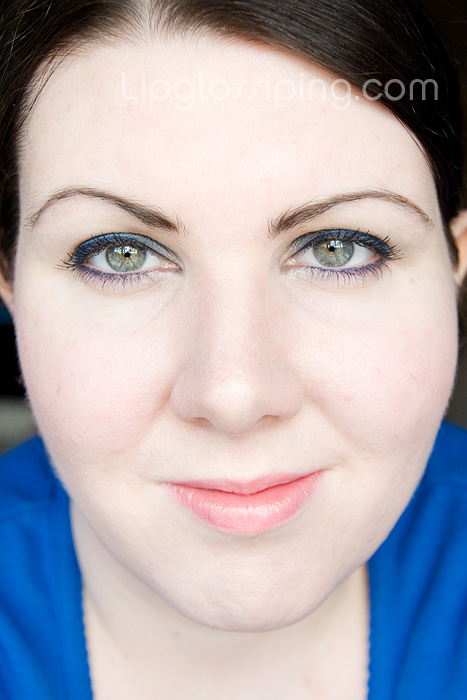 Products Used:
Face:
EGM Foundation – Danielle
EGM Blush – Cool Pink
Eyes:
UDPP
EGM Eyeshadow – Bering Strait (foiled on lids)
EGM Eyeshadow – Finnish Waters (as a liner)
Avon Colour Trend Mascara (still using this up)
Lips:
ELF New Moisture Care Lip Color in Pink Lemonade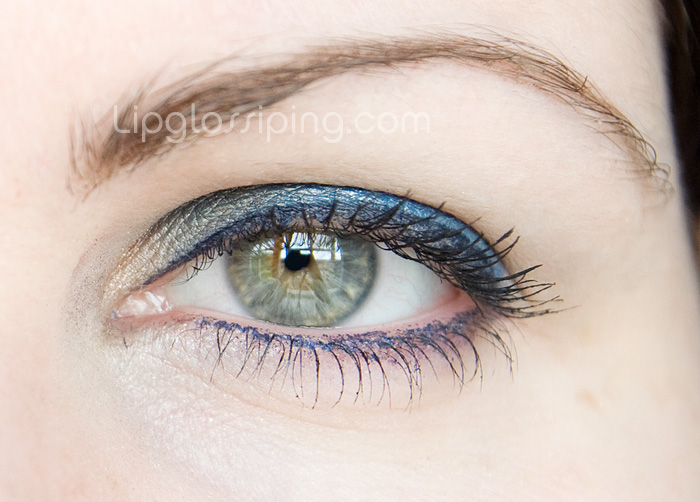 As you can see, I'm still well into my mineral makeup and I have to say I flippin' love Earthen Glow Minerals.  Aside from the quality of their products (which is fab) I've simply never received better or friendlier customer service with an e-tailer anywhere.
I'll have to do a post dedicated to my fab experiences with them and swatch some of my lovely piggies, but in the meantime definitely try them out for some gorgeous shades.
Confession time… this is… hand on heart, the first time I've ever worn a blue eyeshadow.  I just don't usually go this bright.  Even as a teen, the brightest my eyeshadow got was Lilac.
As a result, I spent the day feeling pretty self-conscious and wondering if it looked a little…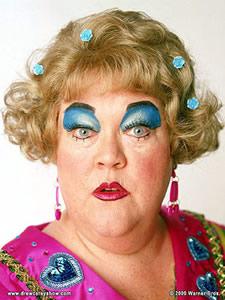 Ooh, I'm getting brave!  Go me! Who knows, I might even try green next *insert faux shock face here*
Much love, me xxx