Historically, you lovely lot have swept the board with Urban Retreat Beautique's fun and games and once again, I'm expecting some great sleuthing from you guys, don't bleedin' let me down!
Haven't got a clue what I'm going on about?  Please allow me to explain…

Urban Retreat Beautique will be releasing a total of nine naughty bunny wabbits at 1pm TODAY.

Your mission, should you choose to accept it, is to scour the pages of the Urban Retreat Beautique website and track down those elusive bunnies!  They could be hiding on any product page but once you find one, add it to your basket and go through the checkout process as normal to claim your prize!  The bunny will cost 1p but the prize, will be worth much more!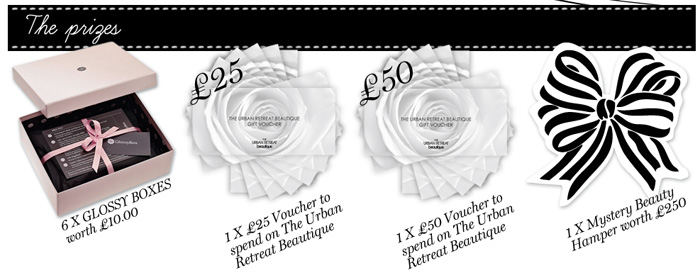 To ensure you have the fastest fingers, a little preparation is key.  You'll need to register in order to play (and checkout those prizes), so head over to this page in advance of 1pm today to get signed up.
I wish all you lovely hunters the best of luck and hope an unexpected prize brings you a very happy Easter weekend!