The penultimate shade from the Barielle A/W Style in Argyle collection, and I have to say… it's my favourite!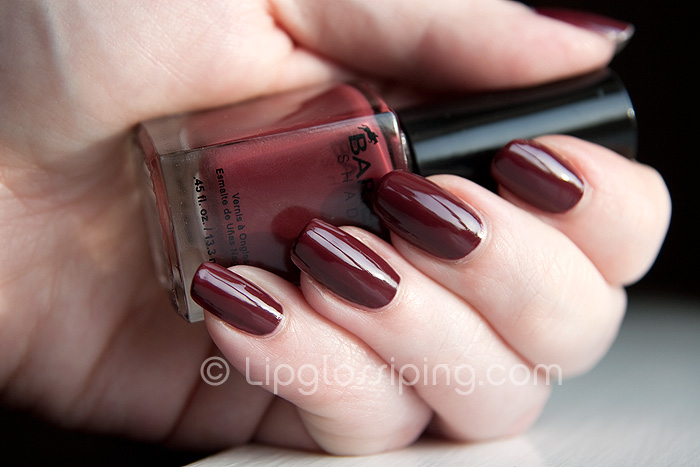 And I don't really know why!  I generally REALLY dislike 'wine' type shades…. but this… it's just so flattering on a cool skintone and totally screams Autumn to me.  Lovely.
I'm getting tired of saying this.. but once again, 3 coats for a fully opaque finish.  For a range of such dark colours… I would have prefered to be done in two coats with most of them… but at least the formula throughout is consistent, glossy and smooth.
This is the fifth in the series of six that I was sent for review consideration.
The Style in Argyle collection is available to purchase online from the Barielle website priced at £8 each.  Though currently, the Spring/Summer and Autumn collections are available on a "buy one get one free" basis, rendering them a bargainous £4 per polish.