Butter London's Slapper, a.k.a the hardest nail polish to photograph in the world, ever.  It's a super-bright teal which definitely leans more green than blue.  It's more vibrant and a bit deeper than my photograph shows.  I was getting massively frustrated trying to capture the shade until I google image'd it and it turns out that I'm not the only one who suffered!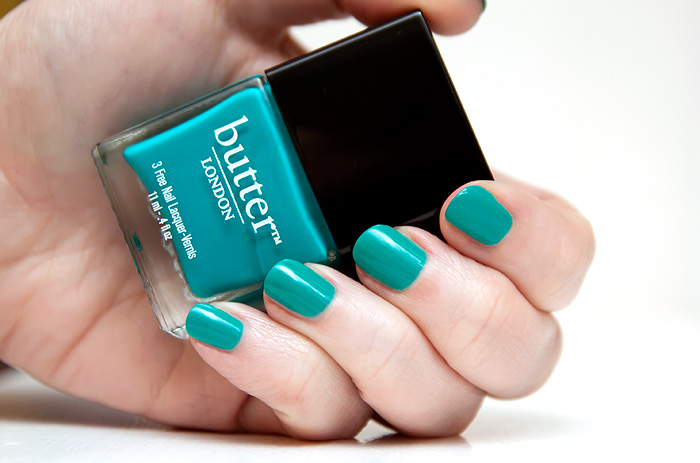 Unlike the others that I've tried from the Spring/Summer collection, Slapper went on like a textbook nail polish dream, the above photo shows two coats of perfection – the shade gave me no issues at all.  This season's brights from the brand have all been edgier than the traditional summer neons though practically as bright and eye-catching.  The subtle nuances and retro-leanings have ensured that they stand out from the other releases, though so far, the formula has been a little unpredictable.
Butter London Slapper is available to buy online from PowderRooms, priced at £11.95.