Palettes are a busy girl's best friend.  They require no effort when it comes to colour-matching, you just pull it out and get applying, safe in the knowledge that you're not gonna look hideously "wrong" afterward.
I thought I'd quickly share my current three favourite neutral palettes.  Well, seeing as I mostly just wear neutrals, they're probably my three favourite palettes full stop.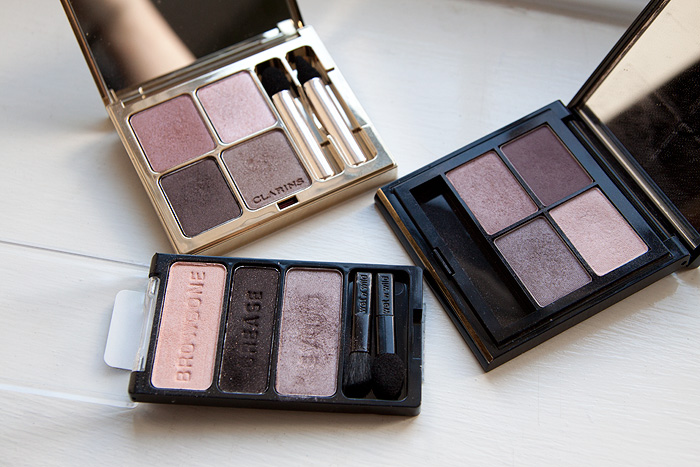 1.  Clarins Ombre Minerale 4 Couleurs Eye Quartet in Rosewood – review and swatches here
2.  Elizabeth Arden Color Intrigue Eyeshadow Quad in Velvet Plumtones – review and swatches here
3.  Wet n' Wild Color Icon Trio Eyeshadows in Silent Treatment – review and swatches here
Told you it was a quick one!  Do you have a current favourite neutral palette or are you more of a singles girl?