You may have noticed that posts have been a little thin on the ground over the past week, I'm currently in the North East spending some time with the in-laws and my husband's family.  We spent yesterday enjoying the charms of market town Richmond, in North Yorkshire.  We walked the cobbles until our blisters had blisters and climbed to the top of the castle keep for an impromptu "I'm the King of the castle" singalong.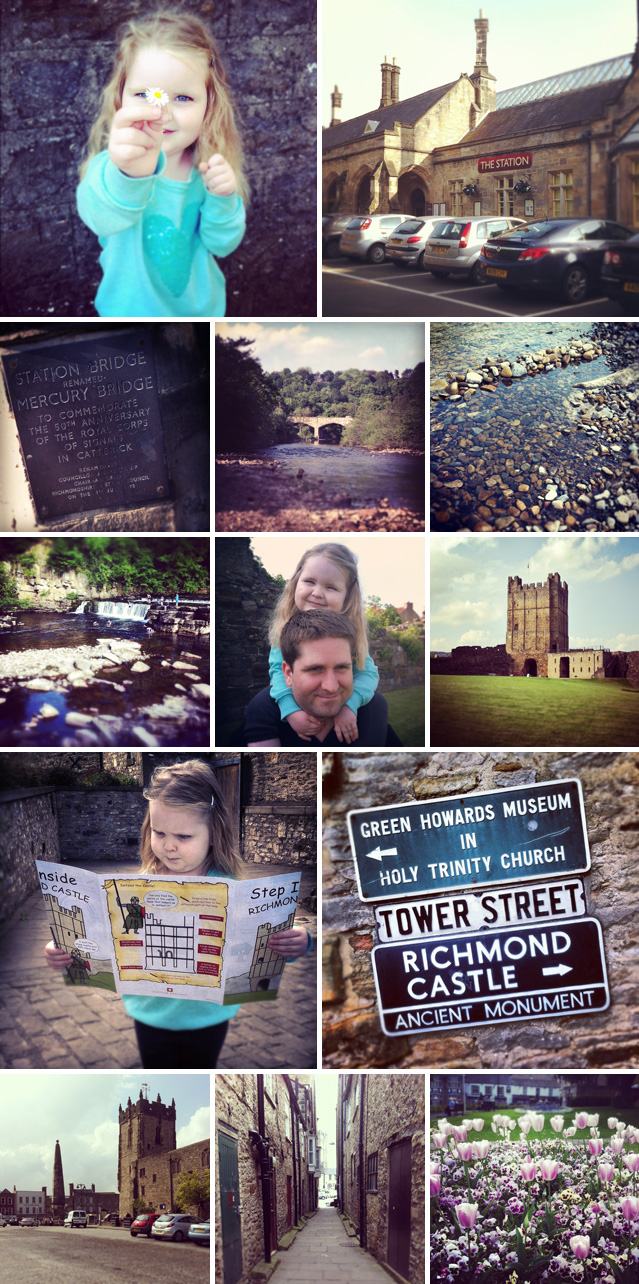 You may already know that I'm an avid geocacher but the 'treasure hunts' from treasuretrails.org caught my eye and I downloaded one to try.  It was supposed to take 2 1/2 hours to complete, so I'm a little shame-faced to admit that yesterday was our SECOND day returning to the town to complete it!  In my defence, Leila walks at about 200 yards an hour.  It was a fantastic way to enjoy a new town, the clues weren't too easy… at times we had to retrace our steps (not easy when you carrying a toddler up the steepest hill in the world) and there may have been plenty of shandy breaks to cool down from the blazing sun!
We're back home next weekend and although I'm looking foraward to it, I'll miss this daily galivanting!  Hope you've been able to enjoy the unseasonably wonderful weather?  Looks like it's nearly done with us for another Summer (probably).