Afternoon, remember me?  No, I don't either…
I scrimped enough of Mr. L's 3G (Ovivo has been a God send) to write a post, got all excited at the prospect, had a rummage through my tried and tested box and just simply couldn't find the words.  I've got blog block.  This is not a good thing.  In three years of blogging, I've only gotten it once before and that was when L was a tiny baby and I hadn't long been beauty blogging – sheer tiredness got me that time.  I think that sheer disorganisation is the culprit today.
I'm finding it quite difficult to adjust to my new surroundings and I'm blaming the Cancerian homebody in me.  You see, I've never moved house before (not since I've been old enough to know anything about it) and this is one of the most unsettling experiences I've ever had.  I like to have my "things" around me and my life is still split 50/50 between two homes.  Whine… whine… grumble etc. etc.  I should put a sock in it, I've been a bit of a whinger on Twitter and keep reminding myself that people move house every-freaking-day, so why am I acting like such a drama llama about it?  Well, the truth is… I'm kinda not.  Not in real life anyway, but once a blogger always a blogger and as soon as I get online, I just want to spill all my complaints onto my keyboard and out into the ether.  Sorry about that.
Moving on…
I moved some of my beauty stuff over yesterday and the first to come with me was my our beloved fragrance collection.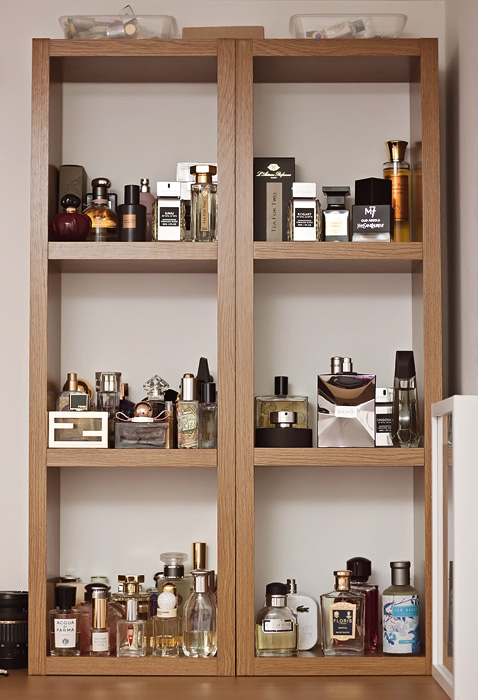 We weren't sure how to store them.  Previously, all our bottles have been kept on the top shelf of a wardrobe which has satisfied the need to keep them away from light and heat but it's always made me sad that I can't SEE them.  We've bought a couple of chunky shelving units which will keep them out of any direct sunlight (away from the window) and this will have to do for now.  I don't actually have the same kind of (reachable) wardrobe space any more.  I'd love to hear how you store your fragrances?
I've organised the storage into seasonal themes.  Bottom shelf is Spring/Summer, Middle shelf is Autumn, and top shelf is Winter.  I'll rotate the positioning to ensure that the current season is within the easiest reach.  Of course, rules are made to be broken and I delved into the Winter shelf yesterday for a little hit of amber in the guise of Costume National's Scent Intense!
A closer look…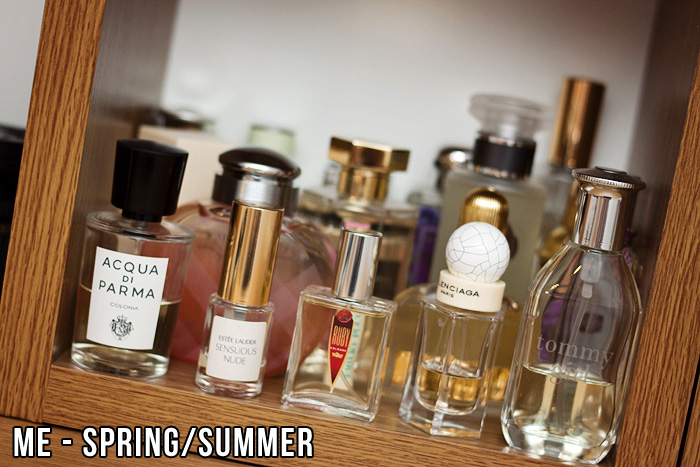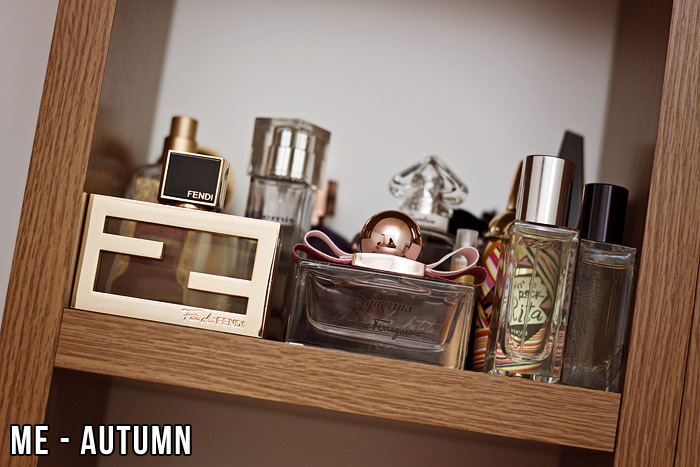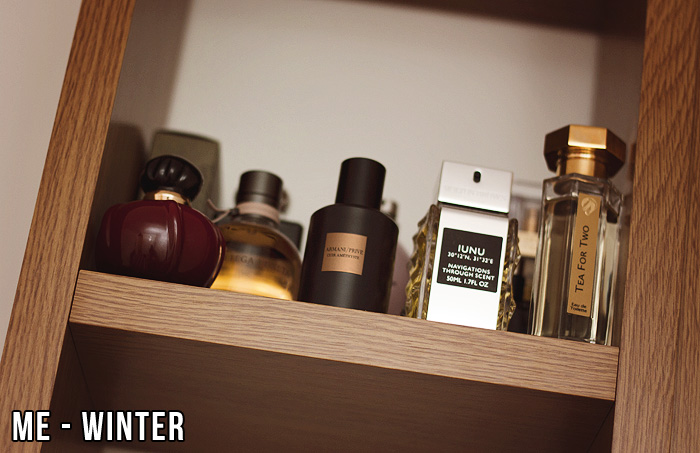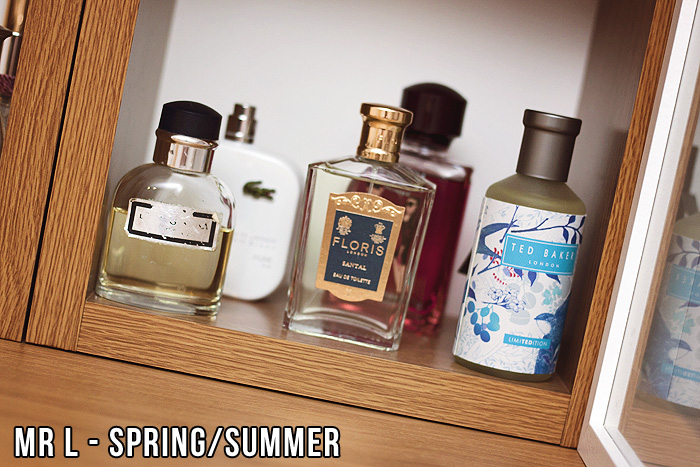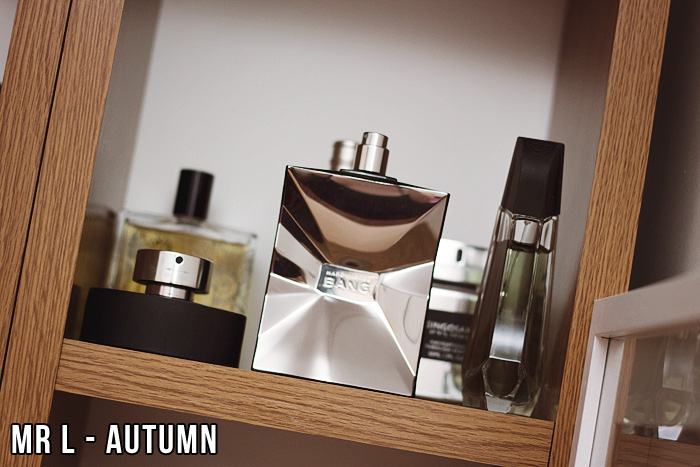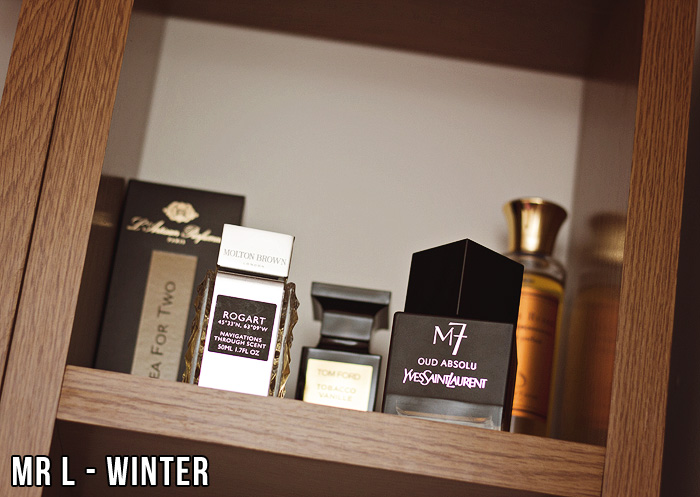 What is your favourite fragrance at the moment and do you wear scent daily?