In honour of the 1st anniversary of their not-so-new-anymore beauty hall – which by the way – is amazing, iconic London store Liberty have launched their own range of body-beautiful products in the form of: a hand wash, body wash, hand lotion, and a body lotion.  For a company where good design is so fundamental, you'd expect nothing less but for the range to look as great as it smells!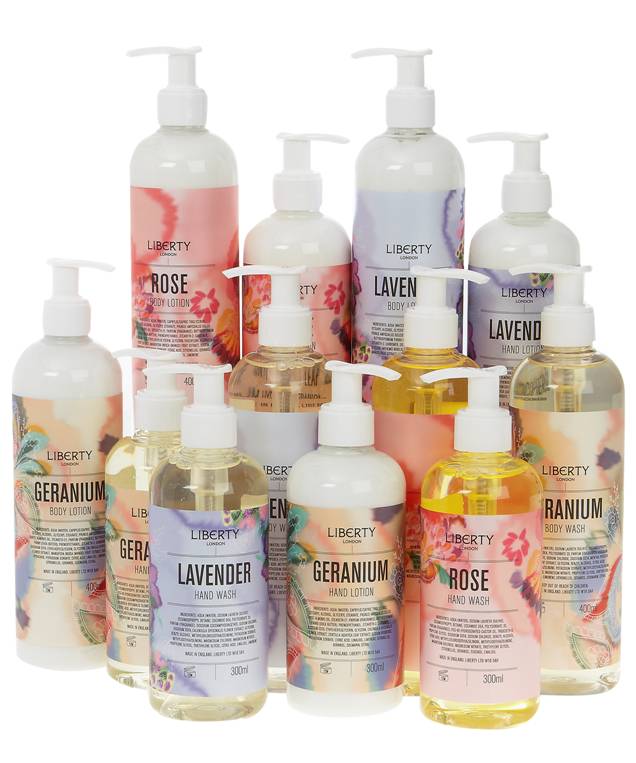 Liberty have chosen some quintessentially British garden-scents to infuse their new range, including: Geranium, Lavender, and Rose.  I personally love the tangy, slightly peppery scent of Geranium and think it's a much under-used lead fragrance in body products, so I'm interested to discover which variety of the plant has made its way into the bottle.  I used to have a "lemon fizz" geranium that I'd purposefully brush past (a little roughly at times!) just to transfer some of the scent onto my clothes!
The range promises a long-lasting fragrance with non-greasy lotions that absorb easily.  As for the packaging?  The labels have been designed by the Liberty Graphics team and incorporate a reworked version of the classic Liberty print Claire-Aude, an abstract floral which was designed for Liberty in 1975.
Prices start from £18 and are available to buy online and instore now. 
I am such a sucker for a posh hand wash.