Question of the Week: – What compelled you to start a beauty blog?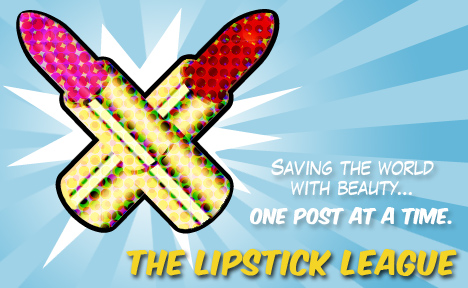 Answer : – I was 8 months pregnant when I started Lipglossiping.com, basically desperate to find someone, anyone to talk to about frivolity.  Due to pregnancy complications, I hadn't been able to get 'out and about', taking photographs as I once would have done for my old blog and putting all my makeup on (well, not ALL of it – but you know…), taking a photo, blogging it, and then taking it off again seemed like a fabulous way to spend my last few weeks of pregnancy.  But then I got a bit addicted to it.
Gouldylox Reviews – I shouldn't be surprised by how much I'm enjoying Makeup Geek's eyeshadows, but I can't get enough of the subtle pop of color in the form of mythical creatures
Lipglossiping – muses over iconic British store Liberty's foray into the world of bodycare.
Nouveau Cheap – is no longer an Inglot virgin! She finally broke down and purchased some eyeshadows, but did they actually live up to the hype? Come find out.
Pink Sith – manages to work five Eric Carmen songs into her review of the Armani Eyes To Kill Intense Eyeshadow # 27. That's gotta be some kind of record.
Prime Beauty – takes a look at the new permanent lip collection from Laura Mercier.  Smooth Créme Lip Colour debuts with 18 natural, semi-lustrous shades!
Phyrra – says OCC Nylon Lip Tar is very flattering on her. She compares it to several other bright lipsticks.
we heart this – the coverage of a lipstick, the feel of the balm, the fabulosity of none other; we've got swatches of all 16 Too Faced La Crème Lip Creams.
Beauty Junkies Unite – Become enamoured with the worldly colors from the MAC Styleseeker Collection after this review & swatches!
Clumps of Mascara – loves teddy bears. But she loves Too Faced's Teddy Bear Hair Professional Brush Set even more. These are soem beautifully durable makeup brushes!
EauMG – Read Victoria's B-A-N-A-N-A-S review of LUSH Ladyboy EDP!
Guest Post of the Week, as chosen by Gouldylox – My favorite blog right now is Hair Romance, the Australia-based hair blog about falling in love with your hair. Christina not only tells you which products are working, but shows you with beautiful photography exactly how to re-create them on your own.
If you blog, what inspired you to start?