Exclusive ASOS Paints by Ciate are now available on the ASOS website and I am beyond excited to see them!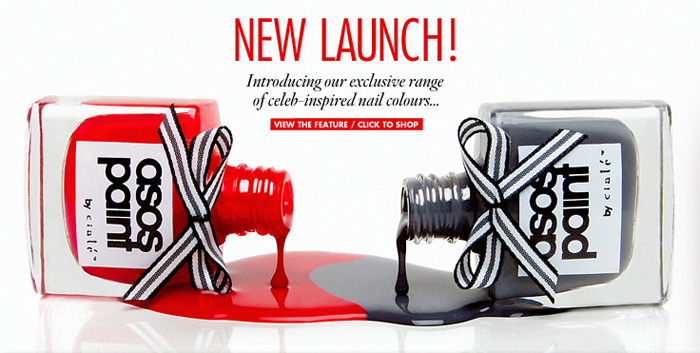 Look, they're cutesy Ciate but with an edgy twist!
Available in 10 ultra glossy celebrity-inspired shades, see below:

ASOS Say:

Paris (Hilton) – Super girly and, like, totally hot!
Chloe (Sevigny) – Avant garde and oh-so-cool
Daisy (Lowe) – Cooler than cool grungy-glam
Gwen (Stefani) – Racy and made to get noticed
Sienna (Miller) – A natural beauty with an earthy edge
Alexa (Chung) – Off-beat, quirky cool
Cheryl (Cole) – Everyone's favourite – cheerful and (colour) pop-tastic
Katy (Perry) – Flirty forties glamour with a retro vibe
Kate (Moss) – Classic and always on-trend
Victoria (Beckham) – Sexy and vampy with a glossy finish
Sienna, Chloe & Kate are on my must have list!
Available at £6 each from ASOS.
Will you be trying any of these? Which shades are on your list?