Did you guess the mystery Vaseline flavour?  Well, most of us bloggers were spot-on with the scent, if not quite the name (the popular guess was "Pink Champagne") but now I come to think about it, isn't there extremely strict laws about calling something 'champagne' unless it actually is champagne from er, Champagne?
Anyway, what's in a name?  A tin of goop that smells like sparkling booziness by any other name would still smell like a tin of sparkling booziness!  Or something.  Sorry Mr. Shakespeare.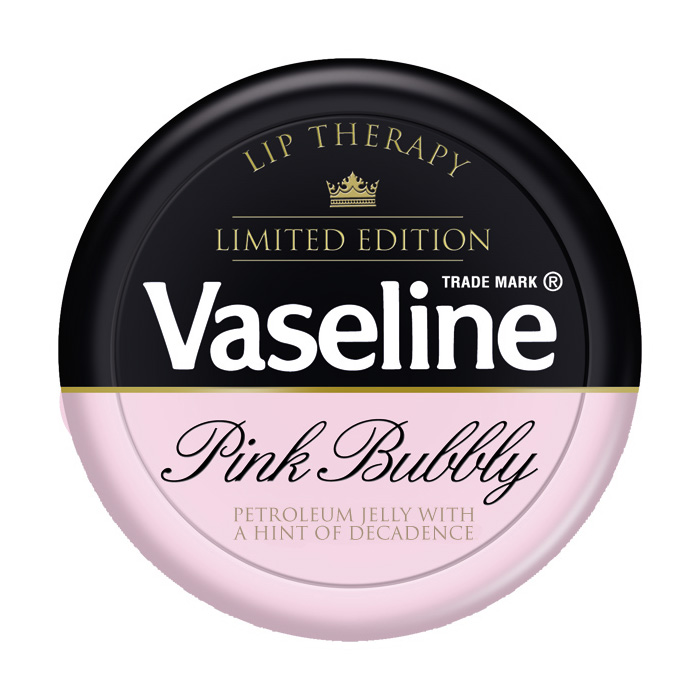 While I've got your attention… you may remember my attempts at bettering the Vaseline tin for Pink Bubbly?  Well, I only bleedin' went and won a weekend trip to Paris with £500 spending money didn't I? *closes eyes tight and sprints on the spot*.
And not only that, but I get to offer the same prize package to one of YOU LOVELY LOT too!  Don't worry, you don't have to share the trip with me, I won't cramp your style.
I'll get back to you with further details on that just as soon as I have them.  But, yano, squeeee!
The Limited Edition Vaseline Lip Therapy Pink Bubbly tins go on sale today, exclusively at Selfridges priced at £3.49 while stocks last before rolling out nationwide at Boots and Superdrug.
Right, better go and put the lottery on then.