When your skintone is resolutely adhering to its own fish-belly chic agenda, a girl has no choice but to combat the anaemic look with a touch of bronzer.  Well, she does have a choice… but unless she's Anne Hathaway/Nicole Kidman/Julianne Moore, there's always the risk of looking more pilsbury than palesbury without it.
Finding my perfect bronzer shade has been a journey of epic, I repeat, epic proportions.  I mean, let's face it – I'm 31 and can only now feel confident enough to say that I have found something that could even be considered to come under the hallowe'd Holy Grail tag.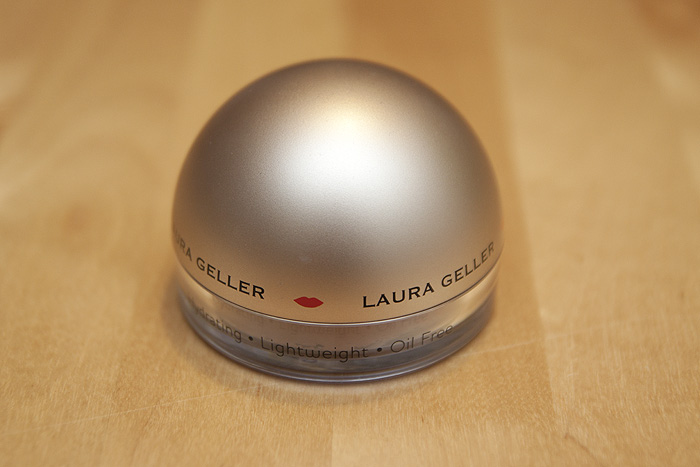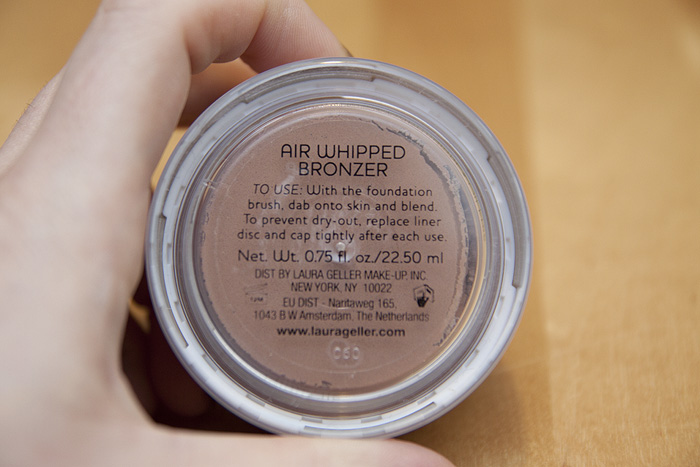 Laura Geller's Air Whipped Bronzer (still a name in beauty that doesn't get much UK blog love) has me turning myself inside out with glee over its slightly cool undertones that warm me up without creosoting my complexion.  Throw in a formula that would please even the most die-hard of Soleil Tan de Chanel fans and you've got the perfect bronzing combination for pale pink types.
The packaging is kinda ugly but I can vouch for its effectiveness in keeping the cream contents suitably hydrated and whippy.  Pigment is impressive but buildable and the texture really is so very light and blendable, providing you don't leave it long enough to set.  And set it does, steadfastly – you get about 20 seconds before it dries down, so blend quickly and efficiently once you've sheered the product out.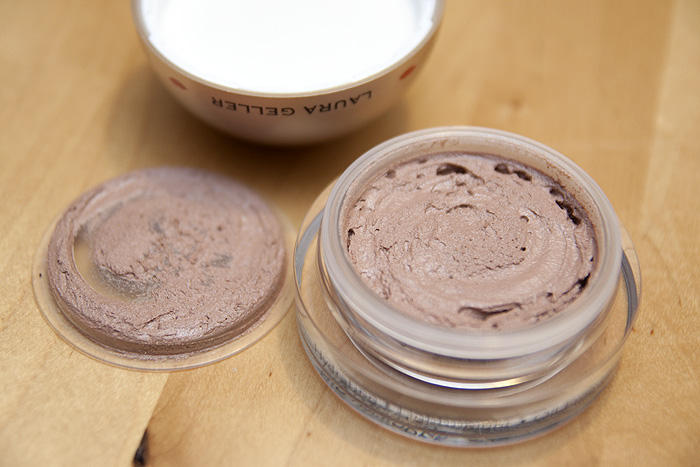 The matte formula makes Laura Geller's Air Whipped Bronzer an absolutely perfect contour shade and I usually buff this in to my imaginary cheek hollows before using whats left on the brush down the edges of my nose and at my temples.  My favourite tool to pair with this is a stippling brush, which I find gives me greater flexibility and a lighter touch.
An alternative use for this bronzer would be to mix a little into your daily moisturiser for an all-over glow, I think this would work pretty well thanks to the airy texture and gentle colour.  Now that I've fallen so deeply for this product, I'd love to see a shimmer version too!  Just for those days when a little bit of sparkle ain't no bad thing!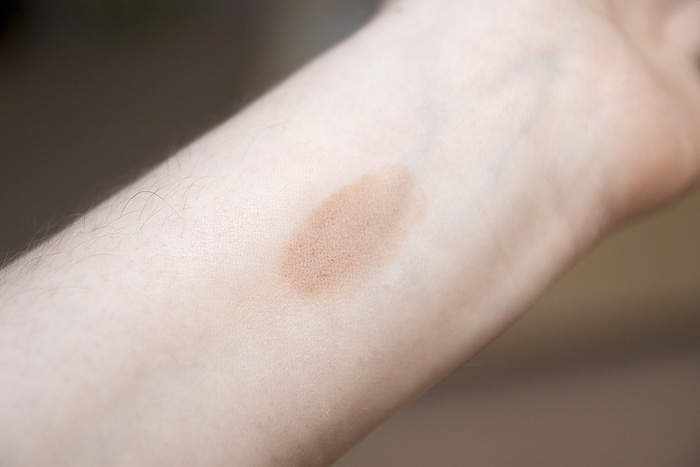 Sadly, the Laura Geller Air Whipped Bronzer is not easily available within the UK.  Your best bet is to head on to the QVC website or hit up eBay to find a source – LG is one brand that I sincerely wish I could find in a bricks and mortar store, I'd love to play with all those baked goodies!
Laura Geller Air Whipped Bronzer is priced at £26 and available to buy online at QVC.co.uk
Do you have a favourite contour shade that you can't live without?