Clinique are all about the chub nowadays aren't they?  All of the chub, all of the time.  Chubby lips, chubby eyes, and now chubby cheeks.  Of course, they should have started with the cheeks really… I mean, whoever heard of chubby lips anyway?
The Chubby Stick Cheek Colour Balms are a continuation of the rest of the chubby family, perfect for on-the-go application and chucking in a weekend bag.  There are presently only four shades in the range, but there's enough variation that it should be easy to choose the right one for you.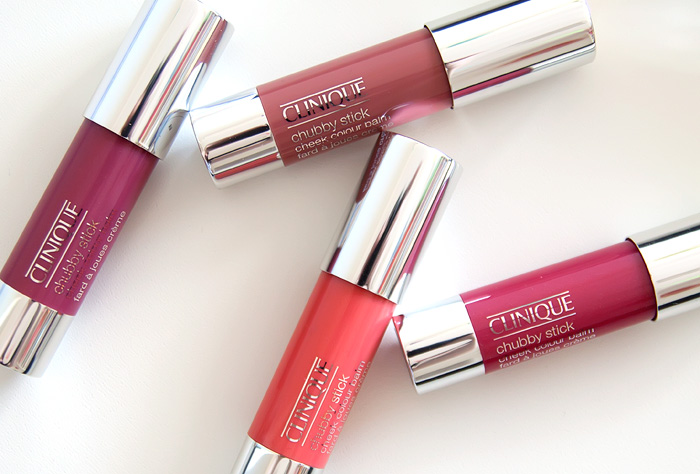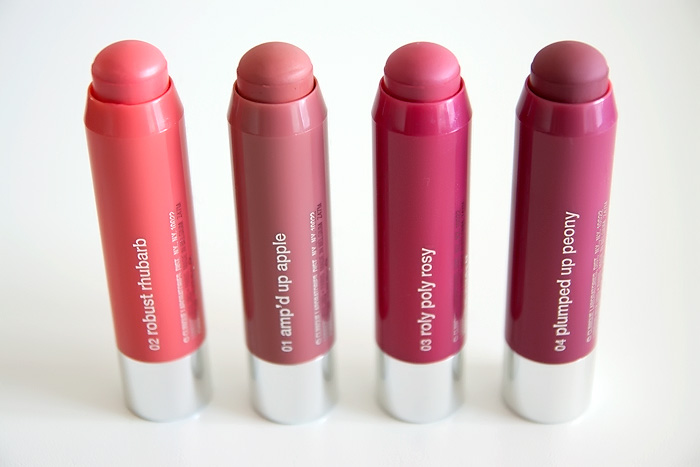 The Chubby Stick's domed tip glides effortlessly across the cheek, delivering a well-sized stroke of colour with good pigment from just a single swipe.  Once applied, the cream formula is easily blended with either your fingertips or a brush.  I prefer to initially blend for placement with a clean finger before ensuring that the edges are smooth with my foundation brush.
Despite the aforementioned cream formula, the sticks are holding up well during our current heatwave and showing no signs of quality degradation, sweating or any other unfortunate things that makeup can do at this time of year.  The formula is second-to-none – it feels only creamy, never greasy and despite being oil-free, there's no streaking or dragging on the skin.  The blush delivers a fresh, glowy look that flatters my skin without emphasising my pores or exacerbating my dryness.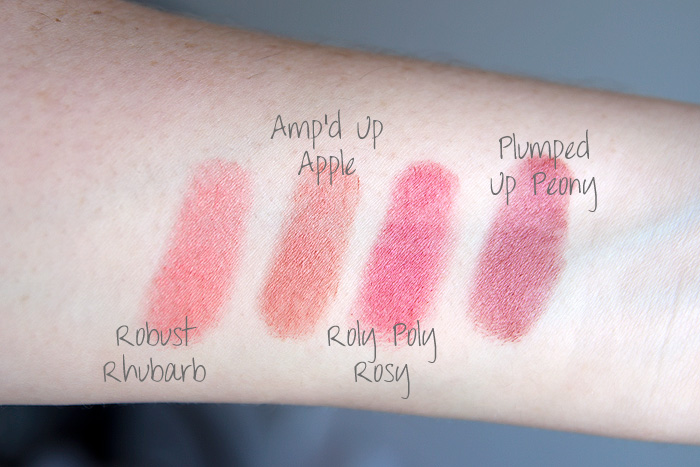 The four shades swatched above are as follows:
Robust Rhubarb – a pretty coral
Amp'd Up Apple – a tawny rose
Roly Poly Rosy – a vibrant, warm pink
Plumped Up Peony – a deep plum
In the shot below, I'm wearing Roly Poly Rosy to complement my lipstick, also by Clinique (Chubby Stick Intense in Plushest Punch).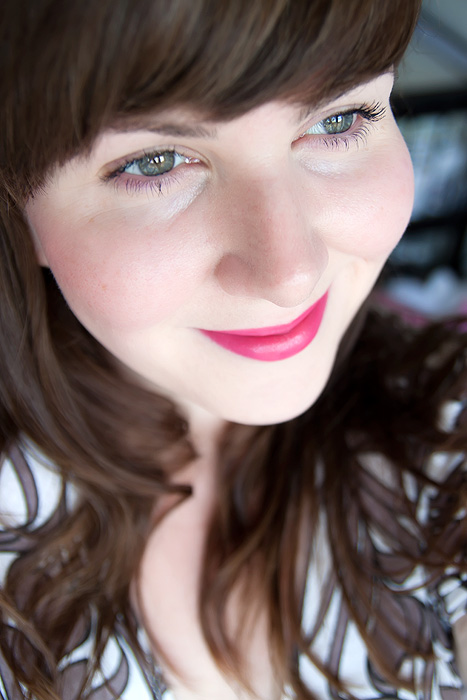 Clinique Chubby Stick Cheek Colour Balms are priced at £19 each, available online now from clinique.co.uk and in stores from 1st August 2014
* press sample
if you liked this post, please don't forget to check out my subscriber options, here