Remember when Clintons was all like "OH NOES, WE'RE GOING OUT OF BUSINESS!".
Talk about crying wolf… (I'm joking!!!)
But anyway, they marked down loads of goodies and I bought enough wrapping paper to NOT BE ABLE TO FIND ANYWHERE TO STORE IT.  And I bought a large Yankee Candle Jar in a super-lemony scent for a nice price.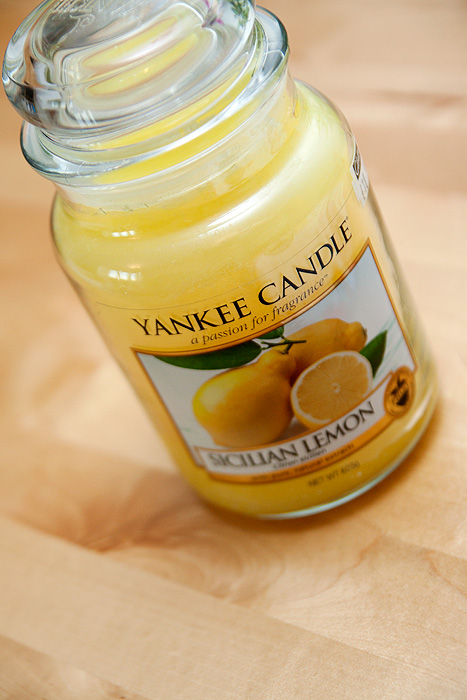 It smells amazing, zingy and edible – uplifting and warming.  Lush.  But then I put the candle in the loft, because we were moving house and all… and completely forgot about it and left it there.
All summer.  And now it looks like this….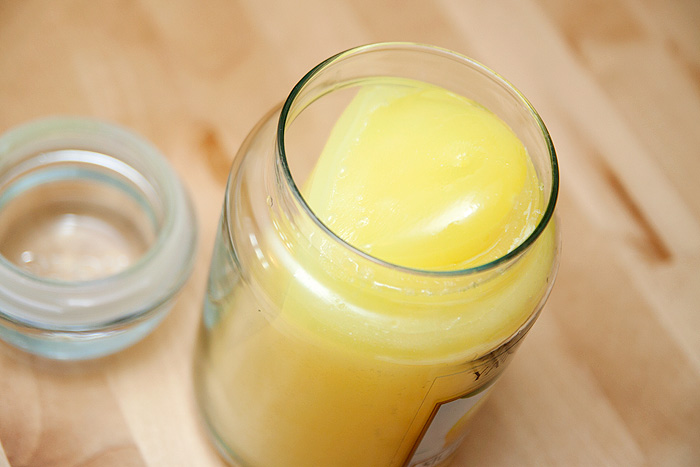 Obviously I *had* to store it on its side, because that's a totally sensible thing to do isn't it?
The wick is hidden in there somewhere… I want it back!  I've thought about blasting it with a hairdryer in an attempt to uncover the wick but is that dumb?
Have you got any tips or ideas on how I might save my sorry-for-itself candle?