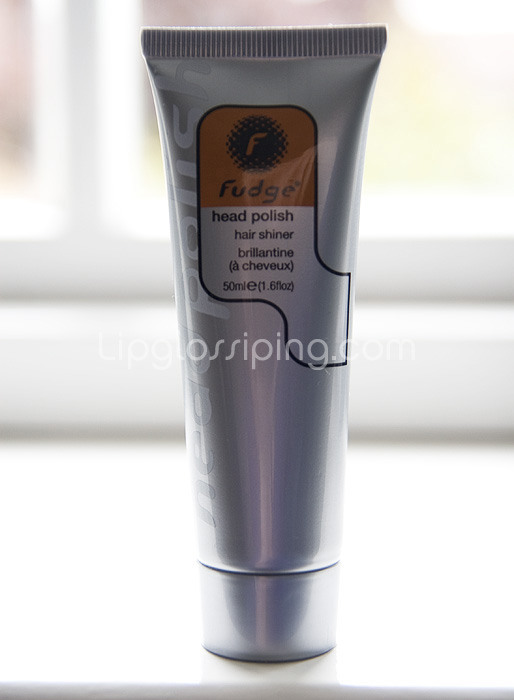 I have had the same hairstyle for the last 10 years – well, not really a hairstyle, it's just down to the middle of my back, no fringe with an off centre parting.  I couldn't get my hair styled shorter than my shoulders because I'd miss the flexibility of being able to wear it up and pull it away from my face.  I also can't be arsed with hair straighteners to be honest.  I have a slight wave to my straight hair which has never bothered me and I really am not high maintenance enough to get into the whole poker straight thing so I'm limited really with styling products I can play with.
However, the one thing I'd love that my hair lacks is more shine.
Enter Fudge Head Polish.  This is marketed as a 'hair shiner'.  I've previously tried Tresemme Salon Silk which does add a bit of gloss to my hair but does absolutely nothing to control flyaways and if anything seems to make them worse especially if I wash my hair and apply it before bed.  I also haven't worked out how to successfully apply it to dry hair without making myself look like chip pan head.
Fudge Head Polish is less 'sticky' than the Tresemme – it's thicker and gloopier, but doesn't leave a residue on your hands.  I can detect a strong scent which I've spent all day sticking under my husband's nostrils to see if he can help me identify it.  So far, we're thinking aniseed… but we're not 100% confident on that – either way, it's really rather nice if a little pungent!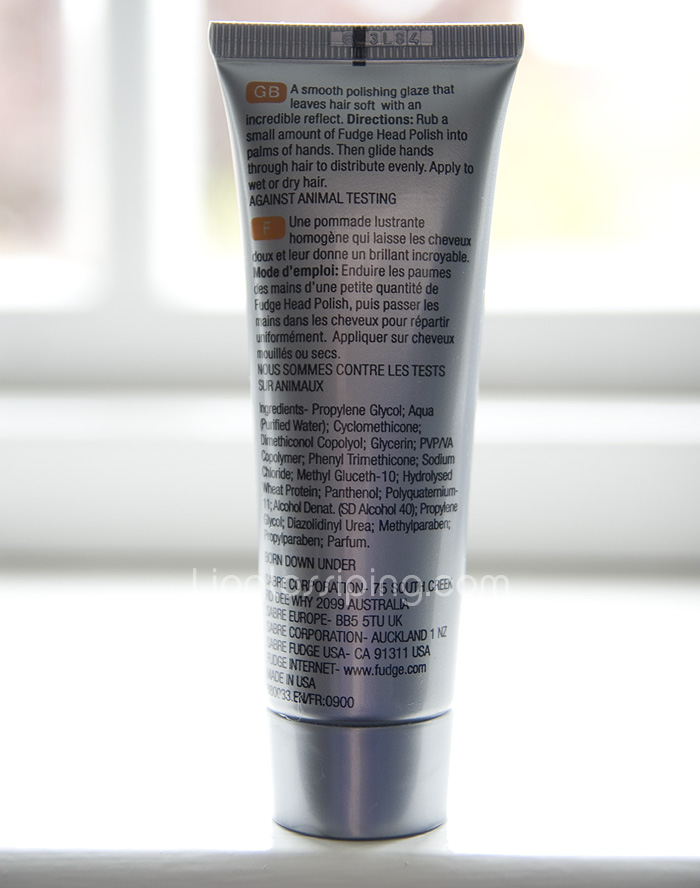 I've used this on both wet and dry hair and achieved the same results of instant super shine – again, it's not massively taming the flyaways (works better on dry hair) but it does a better job than Tresemme.  It also really seems to smooth the hair shaft near the ends and make them feel less 'prickly' for want of a better expression.  I purchased this from Tops-Hair-Salon on eBay who are great for Fudge products and delivered super quickly.
I would definitely repurchase this, although I think Fudge have discontinued it (typical) – so if you want to try it out, head to eBay and grab a bargain while they're still available!  I paid just under £2 inc. postage.
[starreview tpl=14]