Still sitting down there in my wishlist purely because I'm a lazy oaf who hasn't updated yet, sits the fragrance Agent Provocateur.
CheapSmells.com are currently doing a ridiculously good deal on the Agent Provocateur family, so I thought that now would be the most useful time to update and review the fragrance that I finally got around to buying last month).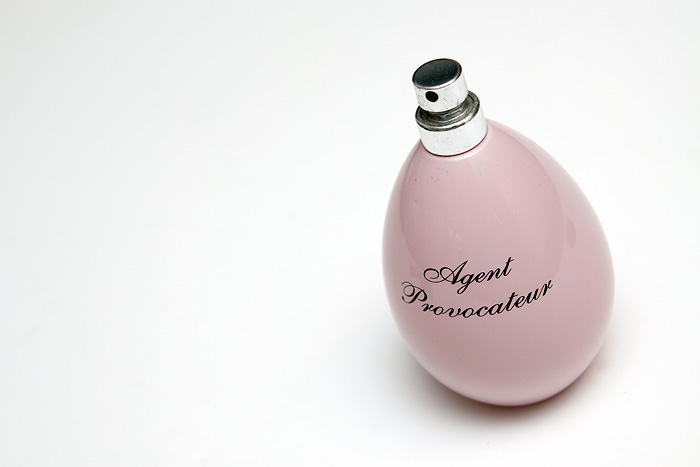 Agent Provocateur EDP starts with an intense blast of spice, reminiscent of a (very) steamy evening in Marrakech before quickly softening as the fragrance blends with the warmth of my skin.  The floral begins to peek through as the heart notes surface to smother the spiciness in a shroud of powdery rose and white flowers.
Despite the scent's obvious femininity made apparent in the floral aspect of the perfume, there's a musky sourness that remains intact from that initial spritz to eventual fade.  It's animalic, sexual and bold.  Don't expect a juicy, sweet fragrance to make you feel light and girly.  Agent Provocateur is a seriously sexy number that will wear you if you lack the confidence to wear it back!
Agent Provocateur is available for upto 70% off the RRP at CheapSmells.com until the 5th June.
Do you like your fragrances to be provocative and bold or a little more demure?