Question of the Week – What are your favorite body washes (or bar soaps, body scrubs or bubble baths) that are currently sitting in your shower?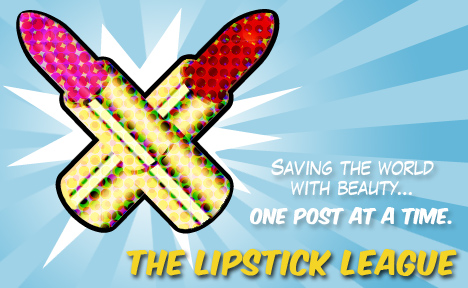 Answer – I have two "Holy Grail" type shower products that you'll always find in stock when you glance in my bathroom cabinet.  One is pretty much anything by Kings & Queens (a Korres brand) and the other is the LUSH Ro's Argan Body Conditioner.  Can't live without either of them!
EauMG – reviews a mouth-watering juicy orange perfume, Atelier Cologne Orange Sanguine.
Gouldylox Reviews – Have you seen the new LE Too Faced Palette? Gold, purple, bronze, turquoise and a sexy bedroom eye make this palette irresistible.
Lipglossiping – has a serious think about the benefits of buying a wig! Have you been getting wiggy with it?
My Beauty Bunny – Emerald green may be the color of the year, but we all know coral is the color of summer. My Beauty Bunny shares her simple 5-minute coral look and her favorite cruelty-free Peach and Coral Makeup products.
Nouveau Cheap – reviewed six of the eight new Summer 2013 Limited Edition Maybelline Color Tattoos, and shows them to you in a way that might just surprise you (and make you want them even more).
Pink Sith – has a list of things that make her happy such as Room Service, naps and hot cocoa, but the NARS Larger Than Life Lip Gloss in Paris Follies is inching near the top of her list!
Prime Beauty – tells you how to take years off your looks! Nothing looks more youthful than a bright, white smile and Prime Beauty helps you get there with a giveaway of 5 Oral B Deep Sweep Electric Toothbrushes and the new Crest Pr-Health Toothpaste! Well, what are you waiting for?
Phyrra – gets blacklight reactive with Stila After Glow Lip Color. You need to see it to believe it!
Vampy Varnish – has two of the new nail shades from the Rescue Beauty Lounge Emoting Me collection and thinks they are truly beautiful!
we heart this – Want to win a $215 home spa prize pack from Eucerin (which includes a $125 Visa gift card)? Umm, yeah you do!
Beauty Junkies Unite – NARS just paired up with shoe designer Pierre Hardy for a gorgeous Summer collection release. Don't miss these refreshing nail polish and blush shades in this review with swatches!
Clumps of Mascara – is giving away a mascara each week during her weekly mascara contest on Instagram!
Guest Post of the Week, as chosen by EauMG – One of my favorite beauty blogs is Scent Hive. Trish focuses primarily on natural beauty products, bath products and perfumes. Scent Hive was my first introduction to the world of natural perfumes!