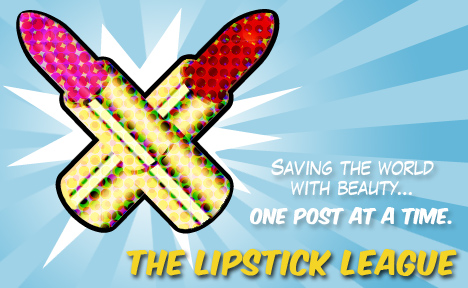 Pink Sith – combines Six Sigma and Eyeshadow? See how she works in the business management strategy when she tells you all about Rouge Bunny Rouge Solstice Halcyon Eyeshadow.
Prime Beauty – revisits her high school crush and discovers Buxom's new True Hue Blush simultaneously.
Phyrra – shows you a lovely purple look with L'Oreal Perpetual Purple and Fyrinnae Cuddlefish.
Vampy Varnish – Checks out the bright fun new spring collection from China Glaze called Electropop!
we heart this – Brush hoarders, we've discovered a high quality yet inexpensive line for your collection – bdellium tools.
Beauty Junkies Unite – I never would have thought to put OPI's Suzi in the same room with Nicki Minaj, but it really happened! Check out Nicki's new collection of polishes for OPI.
Clumps of Mascara – I'm so obsessed with blogging that I love inspiring others to start a blog. Think you're ready? Check out 10 Tips for Aspiring Beauty Bloggers.
Gouldylox Reviews – Too Faced is all about a natural look this season. I'm in love with all three of these palettes. What about you?
Lipglossiping – simply asks "So you wanna be a beauty blogger…?"
Nouveau Cheap – There's been lots of buzz about the new Maybelline Eye Tattoo shadows. So did the shade Tough as Taupe work for me? Come find out!