I was recently asked what my favourite beauty product is for travelling… the stipulation being that it had to come in under the airline-approved 3oz sizing (and available to buy in the U.S.).
A rather quick Google search translated that into UK-speak and declared an 85ml equivalent.  Here's the article for the Conde Nast Traveler website: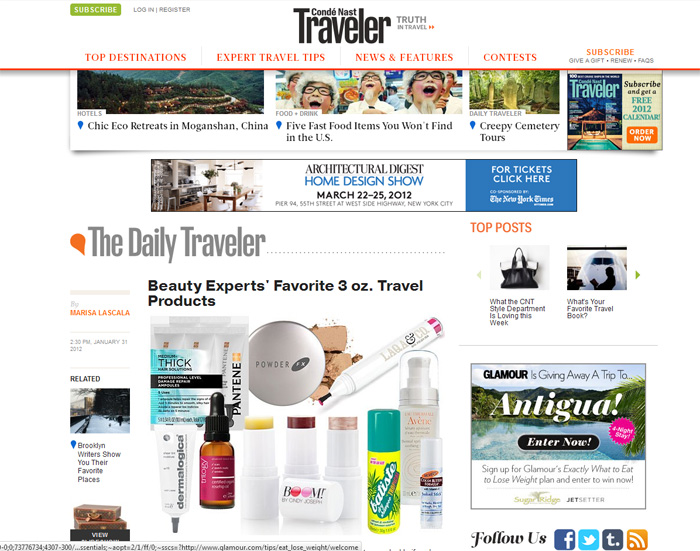 As you can see, I chose Batiste (the handbag-sized version) – but it was interesting how many products I wanted to choose that weren't available to purchase in the U.S. (Lanolips and Rituals Qi Serum both made my shortlist for travel-essential tinies).
It got me wondering… what do you never travel without?  It has to come in under the same 3oz/85ml rule!