Who knew that I'd been wasting all this time worrying about how my face looks, spending hundreds upon hundreds of pounds in an effort to soften my skin, zap my zits, and plump up my wrinkles when really… I should have focused on what was happening down below.
Fanny facials.
No, don't laugh… this is serious business.  THIS is why you're not sleeping properly at night, you have been neglecting your foof in the most heinous of ways.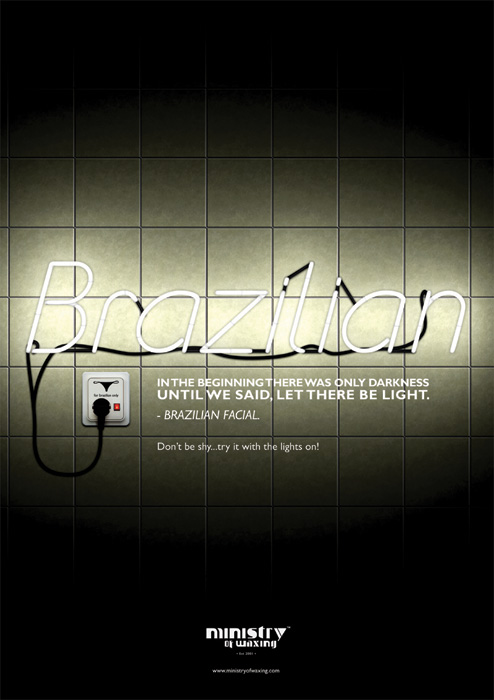 Except, don't be walking into the Ministry of Waxing and asking for a fanny facial, that term is just between you and me… heaven knows, you wouldn't half look silly.  No, what you need to be demanding for your va-jay-jay is a Brazilian Facial.  Much classier don't you think?
I am reliably informed that should you wish to pamper your poon, this can also be done immediately after a hair-removal session… a wax and polish if you will.  Convenient.
So, what the heck happens during a Brazilian Facial?  Well, the procedure delivers a full cleanse, exfoliation, and massage to your most delicate area, which will help treat any ingrown hairs, acne problems, moisturise dehydrated skin, and brighten dullness.  Because, let's face it… who doesn't want a flashy flange?  (you KNOW I'm loving writing this don't you).
"Honey! I spent all afternoon in the salon… do you notice anything different about me?"
A Brazilian Facial costs £50 and is available from the Ministry of Waxing, Floral Street, Covent Garden.  To learn more, log on to ministryofwaxing.com