Question of the Week: – What's currently at the top of your beauty lemming list?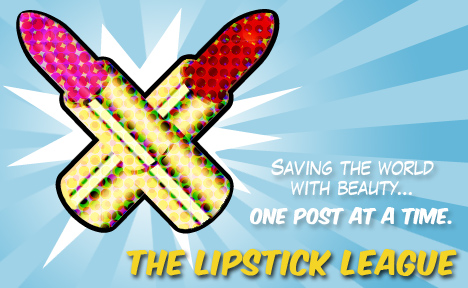 Answer: At the tip top of the lemming list right now would be NARS 413 BLKR Single Eyehadow, MAC Fluidline in Added Goodness, Lancome's Spring Lipsticks, and YSL's new Rouge Pur Couture Vernis À Lèvres!  Not much then.
Vampy Varnish – checks out the newest MAC collection for spring called Vera
we heart this – checks out Covergirl Natureluxe gloss balm and shares 4 easy tips for retro lovers to lighten up their look for spring.
Beauty Junkies Unite – The eyes really have it with this new collection from bareMinerals, Frill Seeker!
Clumps of Mascara – made a list of 7 Things Beauty Bloggers Should Never Do. Think she was dead on?
Gouldylox Reviews – I care. This is why I am asking, no begging you, not to do this
Krasey Beauty – shows you the bright beauty look (and outfit!) that she wore to her friend's bridal shower.
Lipglossiping – wonders how to make our fellas smell as good as they look and shares her husband's favourite scents.
Nouveau Cheap – Are you a fan of colorful, sparkly shadows? If so, then you'll definitely want to check out the new Coloricon eyeshadow singles from Wet n Wild.
Pink Sith – swoons over the Spring 2012 Chanel eyeshadow quad in Ecolosion, where being subtle is not necessary.
Phyrra – cures her lemming for the Urban Decay Naked 2 collection. See how!
How about you?  What's currently at the top of your beauty lemming list?