A couple of months ago, Boots No7 asked me if I'd like to have a sneak peek at the creation of their new Autumn campaign. Different to most other campaigns from the beauty industry, No7 were keen to strengthen their pledge to ban the use of airbrushing and digital retouching in their campaigns.
The campaign is a two-parter… featuring both print and television. From Thursday, you'll be able to see the finished TV ad on your screens. An ad which features real women, cast straight from the high-street. There are no professional models, no cheesy story-lines, and NO digital trickery. Just good makeup, great lighting, and some natural beauties relishing their Ta-Dah! moment. Trust me, I saw it all go down!
As you can imagine, when you're shooting a campaign which celebrates the ability of makeup to enhance natural beauty without any digital intervention, it's pretty important that your makeup artist is at the top of their game and Boots No7 enlisted the expert eye of Petros Petrohilos to safely steer them through the minefield of mascara smudges, lipstick-on-teeth disasters, and rogue blemishes. I was amazed at his meticulous attitude to creating the perfect red lip, it was quite something to behold!
Nails were looked after by Rock Beauty creative director (and he of Adele's Louboutin manicure fame) Mike Pocock… while hair was teased into perfection by New Bond Street super-star, Neil Cornelius. Don't let his destitute demeanour fool you, this man has bonafide magic fingers.
As for the man behind the camera, well… Boots No7 did something rather clever in their selection of who best to represent their idea of beauty. Abandoning the classic choice of a fashion photographer, the team behind the campaign took a braver route… calling up on the skills of eminent portrait photographer James Mollinson to interpret the essence of the women infront of the lens.
James is well-known for his travelling exploits (there's a wonderful feature on him that you should watch, here), capturing subjects from across the globe and in this role, his aim was to portray each woman's "Ta-Dah!" moment. That sense of satisfaction we all feel when our efforts at beautifying ourselves have been successful! Whether it's the boost of confidence, the spring in our step, or just the knowledge that we won't scare the children, the "ta-dah!" moment is something I think we can all empathise with.
I've got an exclusive preview on the print images below… how do you think James did with capturing these beautiful ladies?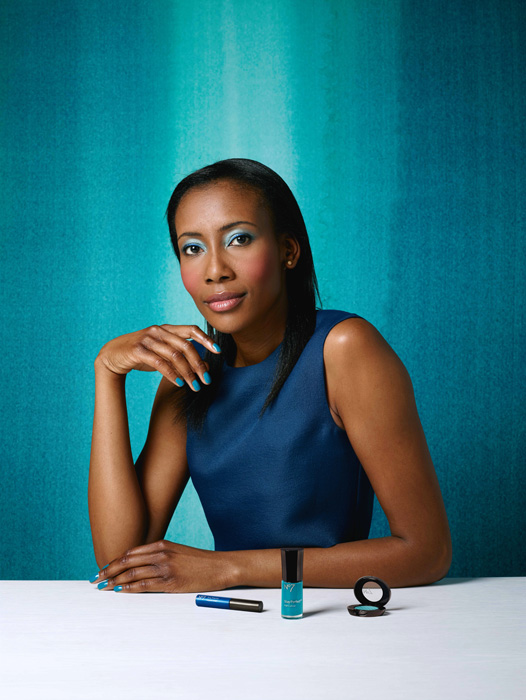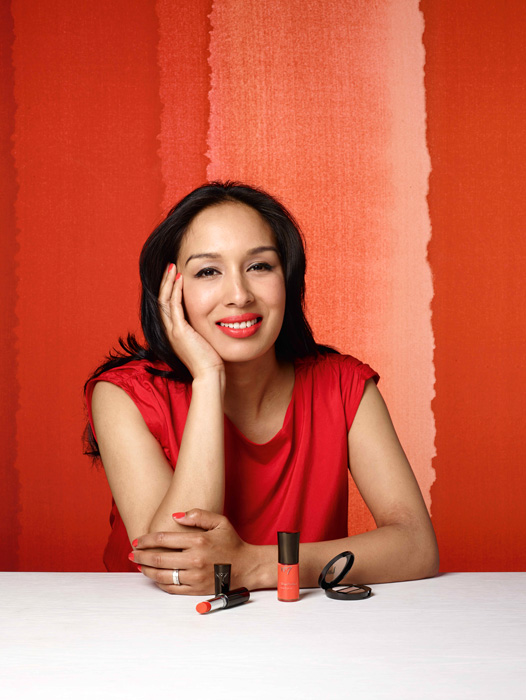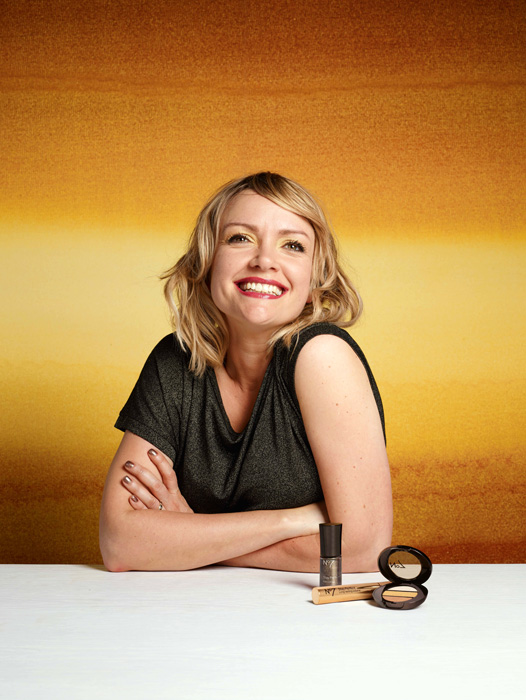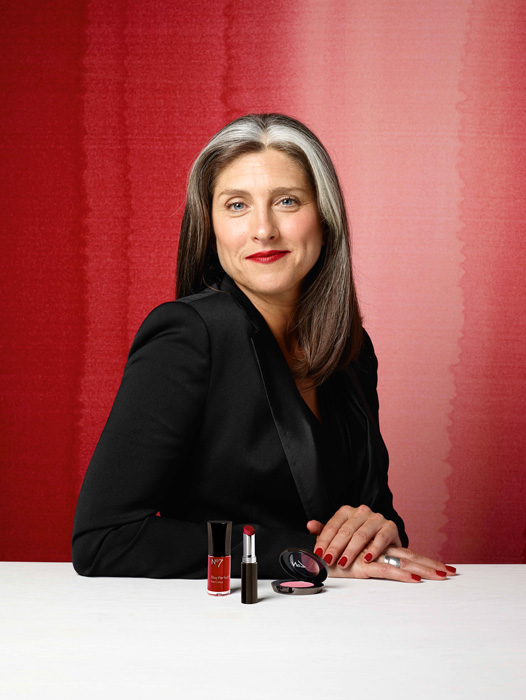 Aren't they stunning? What do you think? Do these shots speak "portrait" more than "beauty shoot" to you? I love how the backdrops tone perfectly with the makeup.
The second part of the campaign involved creating a TV ad. The creative agency called upon director Ian Bonhôte to translate the campaign to the moving image and once again, I was invited along to skulk around in the background, soaking up the atmosphere. The studios in North London were hot. Hotter than hell thanks to last month's heatwave and although I didn't arrive until mid-afternoon, the crew had been there since 6am with the day still stretching out well ahead of them.
I sneaked a peek of the storyboard which, as you can see (below), mirrors the print campaign in terms of "model" and backdrop… again, there's nothing fancy here. Just great makeup on great faces. Continuity was key and with extreme closeups of eyes and lips, the camera had to be operated by remote control… even the tiniest of nudges would have ruined the focus and the entire shot!
Concentration was paramount and from an observer's point of view, it looked like a well-oiled machine, capturing and arranging shots that would only later make sense once placed into the right sequences. Well-organised chaos would be another term for it!
I haven't seen the finished advert yet (which will air from tomorrow on Boot's Facebook page and on TV on Thursday) but I'm excited to see how it all comes together.
If you want to be one of the first to view the new ad campaign, be sure to check in on the No7 Facebook page later on today where they'll be previewing it exclusively for fans.