I'm engaged in a bit of a tempestuous relationship with Clinique's new CC Cream*.  A turbulent love affair that swings from "YOU DO NOTHING FOR ME!", to "HOW DID I EVER LIVE WITHOUT YOU?"  Unforunately for you dear reader, this may make for a somewhat confused review that I'm hoping will unravel itself by the end of the post, leaving me standing firmly on one side (or the other) of the fence.
First up, CC Creams… why would you need one?
Marketed as the industry's answer to colour-correction, you should be interested in them if you suffer from a range of tonal issues.  Nose like a lush?  Hyperpigmentation like an ageing banana?  The CC Cream, in theory, should help to brighten, reduce dark spots, take out redness, reduce sallowness and act as your one-stop solution to anything that removes you from the "normal" range for skintones.  Of course, that's not actually going to happen, not in the biblical sense at least… we've been around the block long enough to reduce our expectations somewhat when it comes to these kind of claims.
But still, it's an interesting theory… particularly when you're not expected to use these CC Creams as a stand-alone base product.  The CC Cream should be considered a primer, something that will prep your skintone in advance of your usual base product.  Except, that's not actually the case here.  Bucking the trend, Clinique have released a CC Cream that contains enough pigment to actually act as your base product… oh, ok then.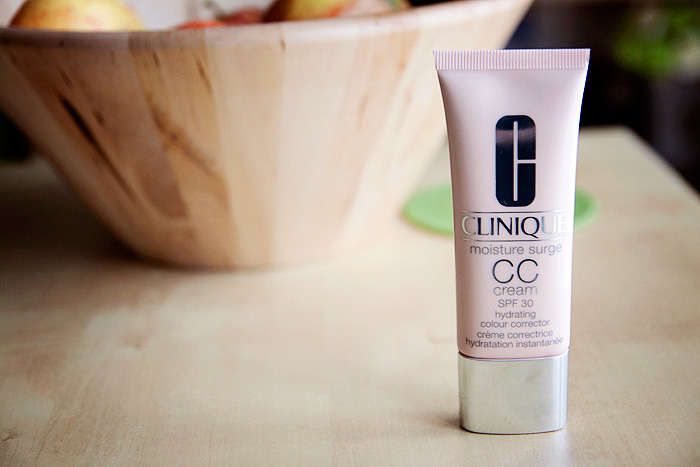 Forming part of their established Moisture Surge range, the Clinique CC Cream promises to deliver oil-free hydration, colour-correction, and sun protection.  It comes in a total of six shades ranging from Very Light to Deep and contains a summer-appropriate broad spectrum SPF30.  For your money, you get a fairly generous 40ml of product… though priced at £28, it sits at the higher end of Clinique's pricing for their base products – has anyone else noticed their recent price jumps?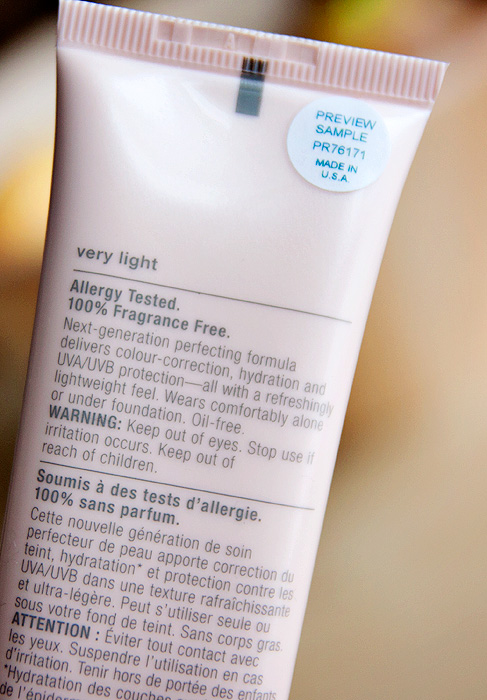 Application is a little tedious and best achieved (in my opinion) with clean fingers, a little at a time, working the product into the areas of the skin that need "correcting" before blending toward the edges of the face.  The thick texture requires you pay attention to ensure that your blending skills are up to par, I'm assuming that this is a side-effect of a higher SPF protection.  That being said, it's a product that will happily accept a few layers over the areas that require a little more help.
The shade Very Light is well-suited to my skintone despite it looking somewhat peachy when initially dispensed from the tube.  I would say that instead of brightening my complexion, it actually dulls it a little.  It's not a disaster, because I'm handy with a bit of highlighter… but still, it seems to take away radiance rather than inject it.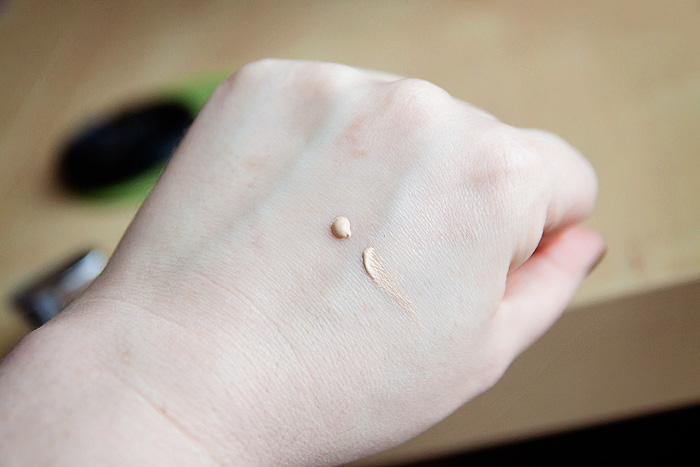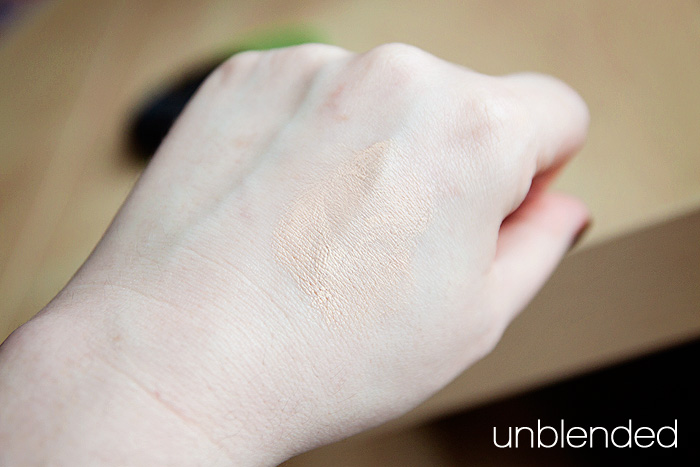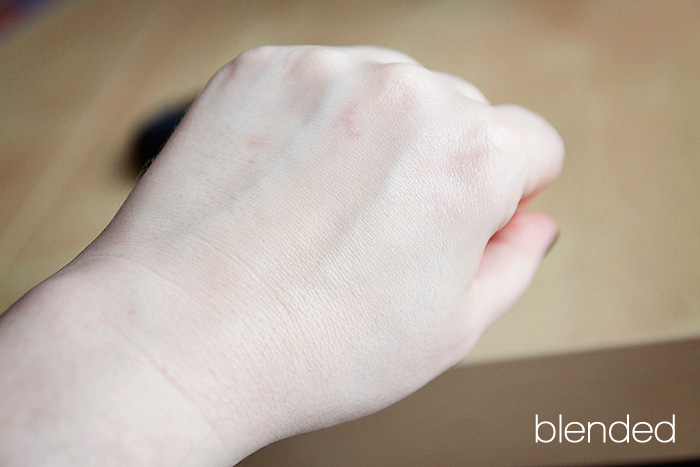 So how does its colour-correcting capabilities perform?  Well, it certainly does "something" but I'm not convinced that it achieves it in a different way to any other light-coverage base product on the market.  In other words, I wouldn't bat an eyelid if Clinique had called it something other than a CC Cream.  You know, maybe something breakthrough like "tinted moisturiser"… but as much as this irritates me, I can't dismiss the product because it does fit in perfectly with my preferred summer makeup routine.
Even though it delivers too much blanket coverage for me to value it as anything other than yet-another-tinted-moisturiser-masquerading-as-something-new, my dehydrated skin bloody loves it.
Once applied, the gluey texture diminishes and leaves behind a velvety finish that feels comfortable on the skin without encouraging too much shine across my t-zone.  The level of sun protection means that I don't feel too guilty about forgetting to apply a separate SPF underneath, particularly when I'm finishing off my base routine with a dusting of (SPF-rated) mineral foundation to achieve a more complete level of coverage.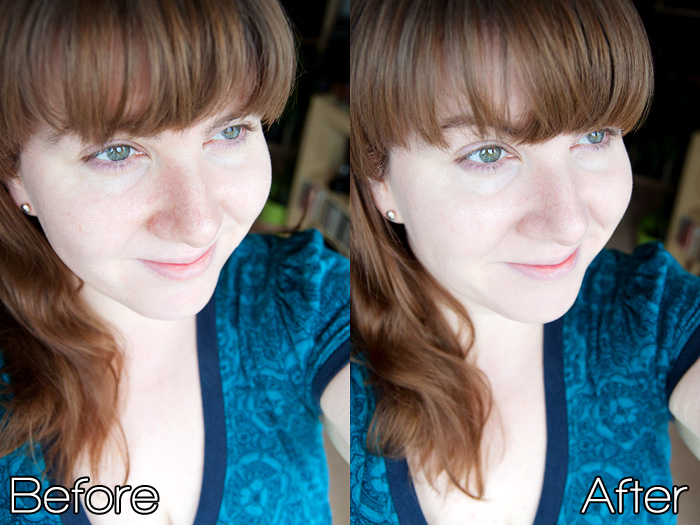 So, there you go.  I feel like I'm fence-sitting a little, despite my best intentions not to.  Incase you're under any misconception, I'm calling bullshit on the CC Cream status because I'm not seeing anything that I wouldn't get from a standard (good) tinted moisturiser.  The areas of my face that aren't affected by diffused redness are displaying the same colour-correction as my red bits… it just doesn't feel like they're being cleverly targeted in a specific manner.
That being said, I like the product.  Go and get a sample from your nearest counter and try it on your face before deciding if it's the kind of product that would fit in with your daily routine.  Certainly don't judge it on a back-of-the-hand swatch like I did when it was first released, once applied to the face it's a completely different animal and very kind to those of us with complicated moisture-concerns.
Clinique's Moisture Surge CC Cream is priced at £28 for 40ml and available on counter and online from clinique.co.uk and johnlewis.com
* press sample