The other evening, after painting my nails in Essie's Wrapped im Rubies… it ddn't take me long to decide that it was a dull, dull colour…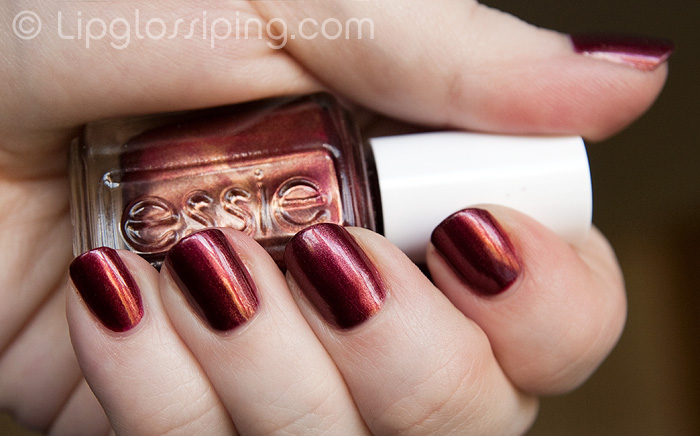 …but I've changed my mind.  It's not dull, it's just not Summery.
Application was a teeny bit awkward, it seemed to remain sheer in certain places on the nail and I experienced a tiny bit of bubbling on my thumb.  To be fair though, I was in more of a hurry than usual… so it could well be down to my application skills (or lack of them on this occassion).
I'm on my 2nd full day of wear and tip wear is barely noticeable.  I did dent one nail despite my quick dry top coat, so it seems to be a slow dryer… deffo crack open the seche or alternative.  Essie Wrapped in Rubies is a beautiful bronzed-red with flecks of gold from the Winter 2007 collection… perfect for Autumn.
Shame it's May!