Put down the broccoli and head for the Beauty Aisle 'cos there's a new brand in town!
Dirty Works is exclusive to Sainsbury's and incorporates a range of body scrubs, body butters and bath products to leave you feeling pampered but not penniless!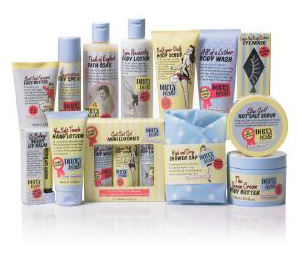 The comparison to Soap & Glory has to be made though right?  Is this an even more budget-friendly option?
I was sent a little trio of goodies called "Get Set Go" Mini Luxuries which includes:
Bare Necessity Body Lotion
Buff Your Stuff Body Scrub
All of a Lather Body Wash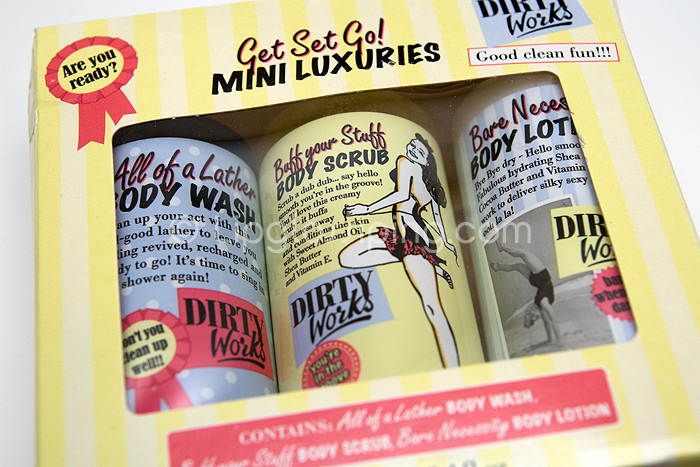 I'm a little over the whole kitsch packaging thing now that it's been done to death… but I can see it still appealing to many and this set in particular would make a great little gift set for a bathing belle.
Each product in the set is 100ml, so considering it's mini… is pretty darn generous!  The products are all quite highly-scented… I smell cocoa butters, fruity scents and vanilla.
They're not the most luxurious products I've used, but they do what they say on the tin and they do it well.
Most products seem to be priced around the £5 mark, check them out next time you're doing the weekly shop!