I sniffed it… and I liked it!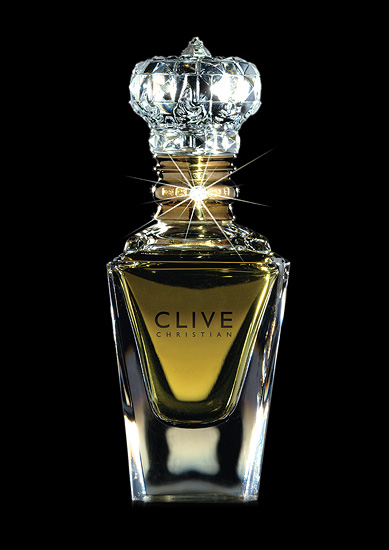 No1 by Clive Christian is something a bit special, £2700 special to be exact (though the special Imperial Majesty edition pictured above was valued at over £100,000!).  I'm not gonna even attempt to describe it to you other than to say that it's like nothing I've ever experienced before.  It's incredibly complex and seems to have so many layers that somehow mingle and dance with one another resulting in something that has to be smelled to be believed.
[stextbox id="custom" caption="Facts about No1″ ccolor="ffffff" bcolor="b0c4de" bgcolor="e6e6fa" cbgcolor="778899″]
1. This British Perfume House was first made famous 135 years ago by Queen Victoria when she gave her crown to the perfumery in 1872 as a symbol of utmost quality and excellence.
2. Clive Christian revived this perfumery in 1999 and was inspired by the rich history and high quality from the 1800's which then led to his creation of No.1 – The World's Most Expensive Perfume.
3. No.1 by Clive Christian is recognized by the Guinness Book of Records as The World's Most Expensive Perfume.
4. These uniquely expensive perfumes were created with no reference to cost containing some of the most rare and precious ingredients in the world.
5. Due to the highest quality and concentration possible No.1 can only be produced in very small quantities – only 1000 bottles of No.1 perfume for men and 1000 bottles of No.1 for women are released to the world each year.
6. No.1 has perfumed the gardens of Sir Elton John's White Tie and Tiara Ball and was chosen by Katie Holmes as her wedding perfume for her marriage to Tom Cruise.
7. One pure ounce (30ml) of No.1 perfume currently costs £2,700
[/stextbox]
Officially launching in November, Clive is introducing a new fragrance to the current line up.  Entitled "C", it will be his first new scent in a decade and there is much buzz around this 4th scent which has been released from his own personal collection.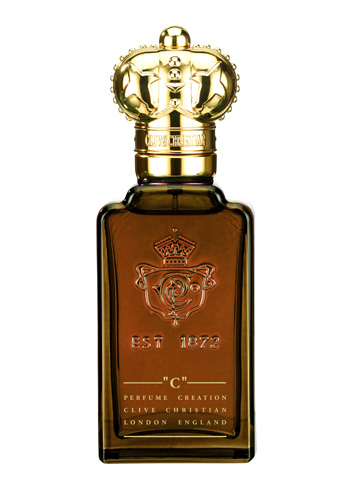 With each perfume created, he releases both a male and female version.  I've had the pleasure of smelling both and they're BIG.  The female version is a floral explosion, whilst the masculine version of "C" is a woody affair.  Both demand your attention entirely.  These are powerful scents.
Available from Fortnum & Mason priced at £195.