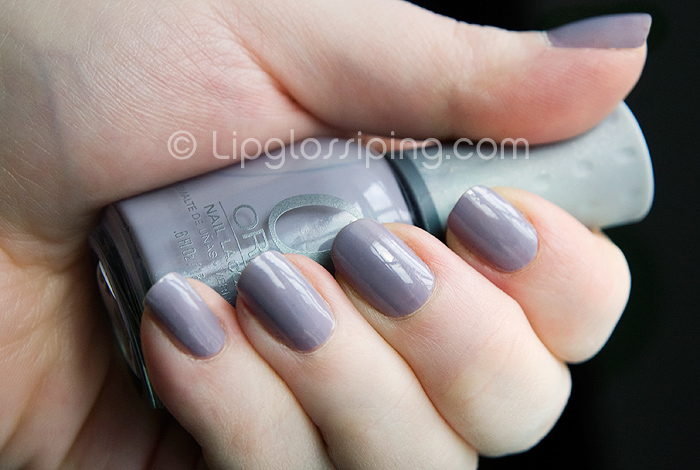 A lovely greyed-out lavender.  It's one of them dirty colours… I love me a bit of grunge.
This is my first Orly polish and I'm torn.  I found the formula easy to work with… a little thin, but I don't mind thin polishes as long as they dry quickly and evenly, which this did.  The above shows 4 coats… 1 more than I would have preferred… but it's ok.
However, I dislike the brush intensly.  It's super thin and bendy.  Maybe I've been spoiled by the OPI Wide Brush that covers a nail in 3 clean strokes… this took about 6/7.  I think I can live with it, but only because of the thin formula.  Painting thicker polish with a brush that weedy would be a nightmare.  Are most Orly polishes fairly thin?
Longevity has been fine… medium amount if tip wear, but no chips.
What do you think of the shade? Are you a fan of grungey colours?