…On All Lacquered Up's fantabulous blog.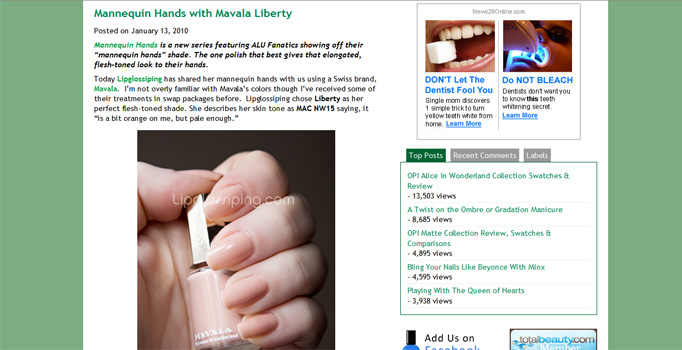 I submitted my favourite "mannequin hands" polish and got featured – whoop!  Only other sad bastards will know how exciting this is, so if you don't 'get it' – it's ok, you're officially cool.
If you do… I'm sorry, there must be a support group out there for us somewhere right?