You might remember this post from August… I talked about a new serum from Origins that I had been sent for review consideration.  It  contained (amongst other things) mushrooms!  It promised to relieve sensitive, red and reactive skin and I've been putting it to the test on those claims.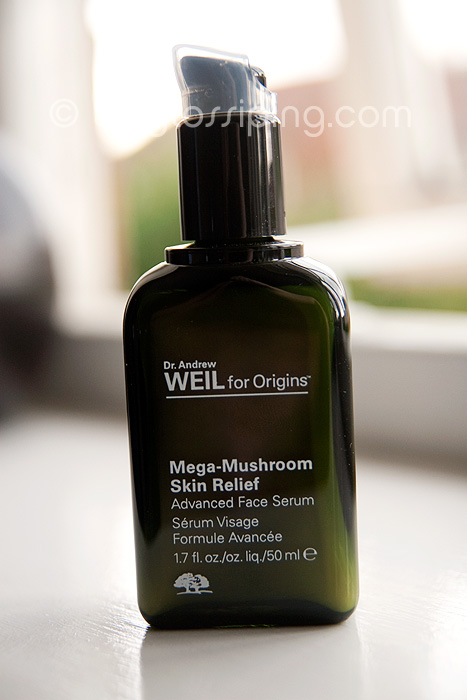 I won't go into too much detail on the background and theory behind the product because that's already been covered in my earlier post.  Today, I want to talk about how it was to use and more importantly, the results.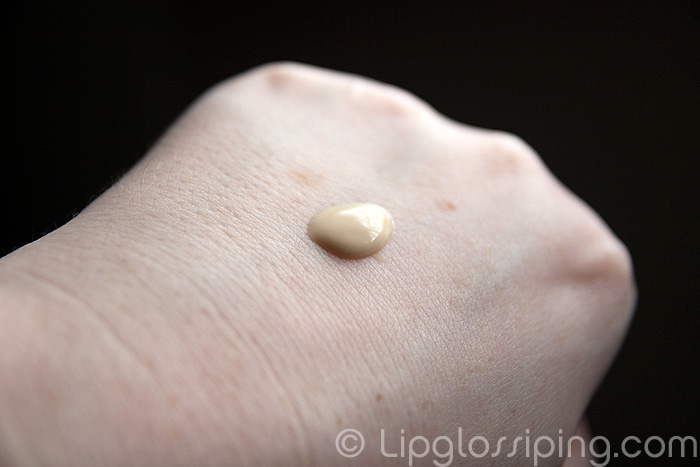 The pump dispenses a decent sized blob of serum which is light and cooling when applied to the skin.  It has a slight earthy smell but nothing unpleasant.  However, when I had a sniff of the Origins Mega-Mushroom Skin Relief Serum on counter I thought it smelled foul.  Proper, unbearably horrible.  Like rotting compost.  I'm not sure what was wrong with the tester… but it's something to perhaps be aware of and don't be too put off if you encounter the same because mine still smells perfectly fine after 2 months use!
It's quite a 'wet' feeling serum and a small amount spreads a long way.  It doesn't take too much effort before my skin absorbs it and it leaves no residue behind.  I would always apply a moisturiser over this night and morning if you're prone to dry skin like me.
So how did the trial go?
Well, I didn't notice instant results.  It's taken nearly 2 months and it's only now that I feel my redness has subsided a little.  As I expected, I haven't seen any results on the broken capillaries around and on my nose… but to my eye, there's definitely less contrast between my red areas and the areas where I'd consider my skintone to be 'normal'.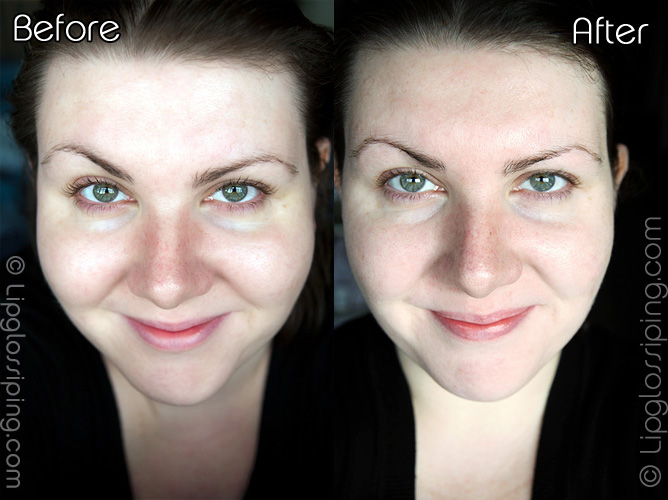 It's always quite difficult to judge these things and even harder to ensure that a before/after photograph taken 2 months apart retains simillar lighting/poses etc.  I've done my best and I'm pleasantly surprised by the difference, it basically confirms what I thought I was seeing in the mirror.  Can you see it too?
Incase the last one didn't give you nightmares (you can even click to enlarge)…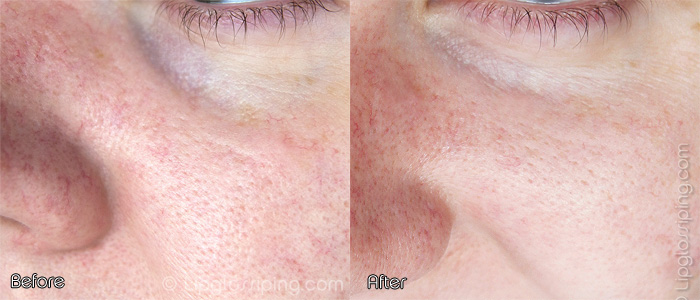 So overall, my experiences with Origins Mega-Mushroom Skin Relief Serum have been positive.  Perhaps not mindblowing, but for me…. enough to warrant a repurchase in the hope that I will continue to see improvement.
Origins Mega-Mushroom Skin Relief Serum for Redness is available to buy from your local Origins counter or online from their website.  Priced at £50 for 50ml.