Baahhhh!
Like the sheep I am, I knew I had to have this after reading about it on the fabulous LionLovingTiger's blog.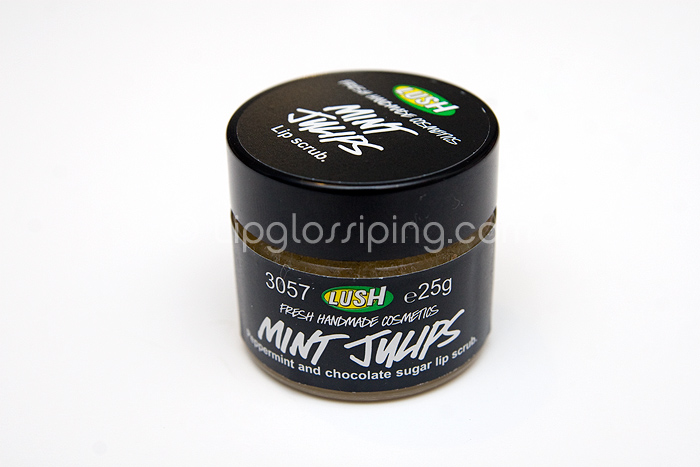 LUSH Mint Julips is a sugar-rich scrub for your lips, housed in a fully unsanitary little black glass pot.  It's possibly the most travel unfriendly item I own, and yet I tote it around with me everywhere, sneaking it out of my handbag whenever I'm in a semi-private place to give my lips a quick rub.  I did tell you they were mega dry!  Mint Julips works well, it scours them giving my lips a smoother surface for applying lipstick whilst leaving a little oil behind to moisturise.  I do find myself applying some balm ontop for extra hydration though.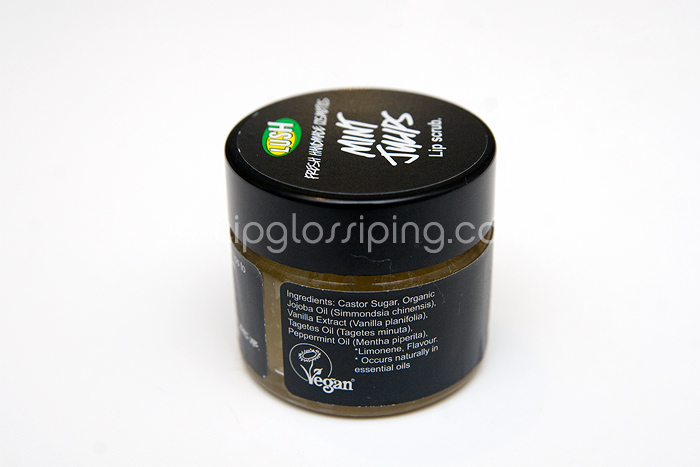 It's not a clever product, as many bloggers before me have poined out, you could easily make it yourself at home.  But I'm as lazy as I am flakey-lipped.
The new LUSH Lip Scrubs come in three flavours: Mint Julips (After Eights!), Bubblegum (Bubblegum durr) and Sweet Lips (Chocolate).  They taste far too nice for cosmetic products and it's a struggle to keep them on your lips and off your tongue.  Or is that just me?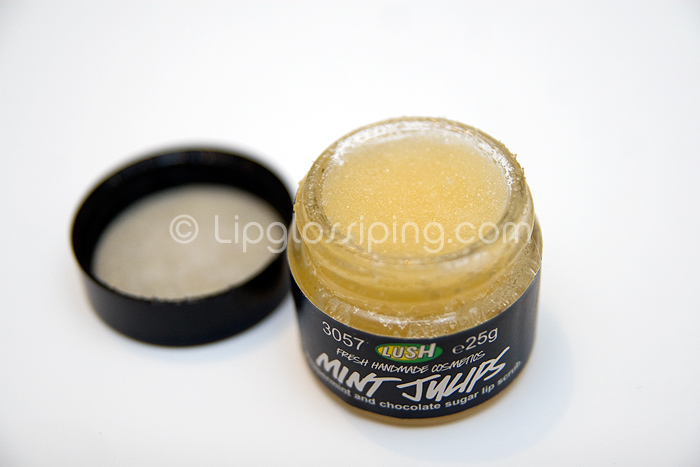 I love the product and hate the packaging, alhough I'm not sure how they could have improved it.  Have you tried these?
LUSH Mint Julips Lip Scrub – £4.50 available online and instore.