… but to be honest, I'm not entirely convinced.
You see, Clinique have released (as of last week) a new line of nail polishes with an impressive marketing angle.
Allow me to introduce you to it:
Clinique conducted extensive research to ensure that A Different Nail Enamel for Sensitive Skins meets Clinique's standards of utmost quality.  In fact, three years of research and three years of product development stand behind A Different Nail Enamel for Senstive Skins.  The final revolutionary formula was tested for one month on women with sensitive skin and sensitive eyes. 

Allergy tested and safe to use for sensitive skins, helps reduce the chances that eyes will burn, itch or water with contact.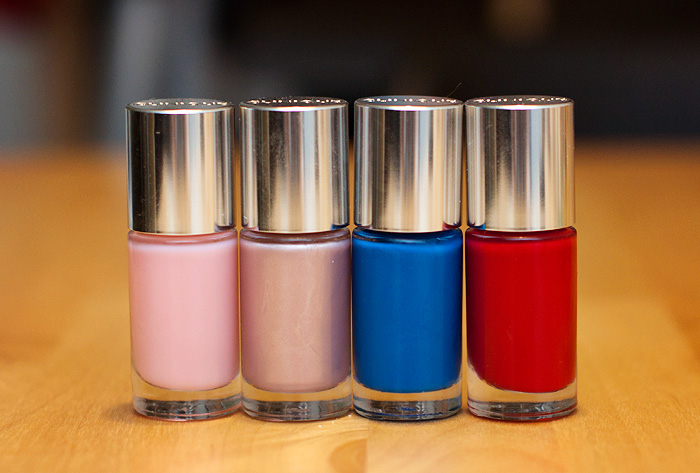 Amazing.
Except for one thing.
We already have this.  It's called Big Three Free and has been a "revolutionary thing" since 2007.
If you're unaware, Big Three Free nail brands (including Butter London, Zoya, SpaRitual, Barry M and many more) offer nail polish formulations that are free of: dibutyl phthalate, toluene and formaldehyde/formaldehyde resin and they have done for many years now.
So what?  Well, it's this last ingredient (formaldehyde resin) in particular that causes most of the dermatological problems for those of us with sensitive skin, particularly around the eye area where (according to Clinique's research) we touch, on average, 200 times a day.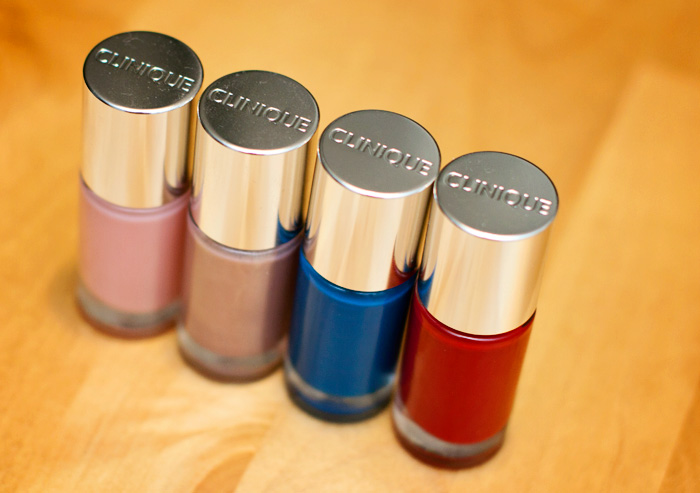 So, the reason I'm so unconvinced by the "revolutionary" aspect of Clinique's new release is simple.
There is no mention, either in the two-page press release, or on the website… exactly what has been removed from or added to a traditional Big Three Free nail polish formula to further reduce the risk of skin irritations.
If you're selling your product on the basis of it being a "pioneering innovation" (their words), that's kind of a big deal, congratulations… but as a consumer, I want to know exactly what's in it (or lacking from it!) that makes it so Different, and I want this information readily available at the point of purchase.
I'll enquire and if/when I hear more, I'll be back to tell you about it.
Having said that, the polishes – taken solely on the merits of painting your nails – are quite, quite lovely.  The shades I received went on smoothly with a nicely cut, flat(ish) brush and didn't give me any application issues.  I've included swatches of the four shades below for your reference.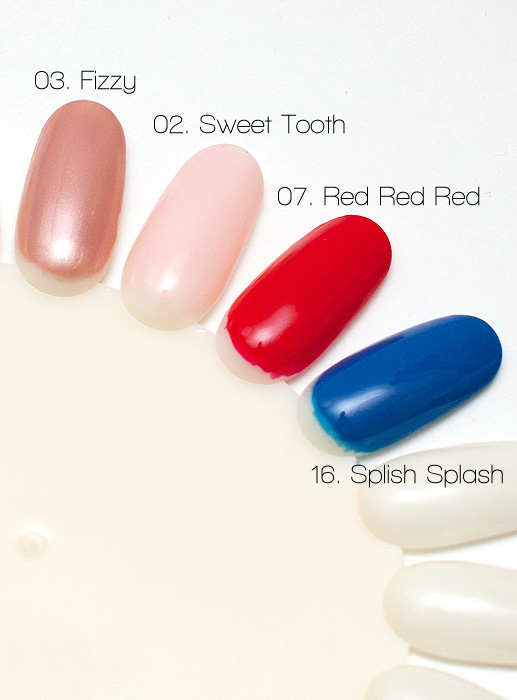 The 12 shades are available in slightly maller-than-average 9ml bottles, available exclusively online at www.clinique.co.uk and nationwide at Clinique counters from 31 May 2013. RRP £12.00
UPDATE 07/05/2013: Clinique have released a statement in response to my concerns and a full ingredient list, click here to read the update.
* press sample