I'm in it… um innit.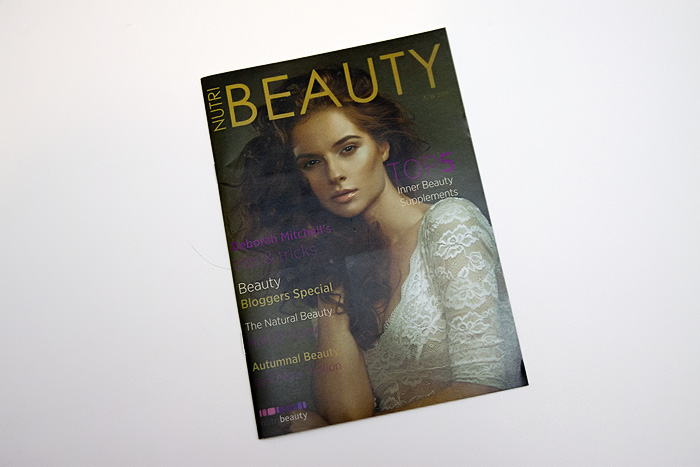 Nutribeauty is a new one-stop-beauty-shop for all your natural, organic and ethical beauty desires.  Featuring household-name brands such as: A'kin, Green People, Neals Yard and Dr. Hauschka alongside some lesser-known gems including: Suti, Victoria Moore and Spirit of Beauty.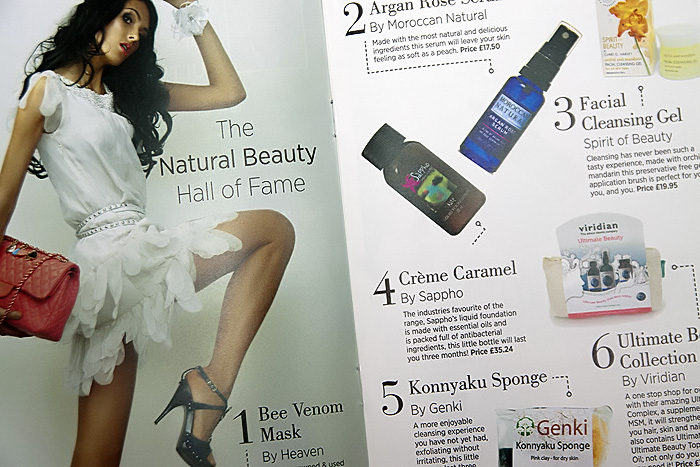 The magazine celebrates the launch of the storefront and in amongst the articles, tips and product news sits a little page devoted to beauty bloggers, featuring LondonMakeUpGirl, BeautyMouth, GetLippie and Me!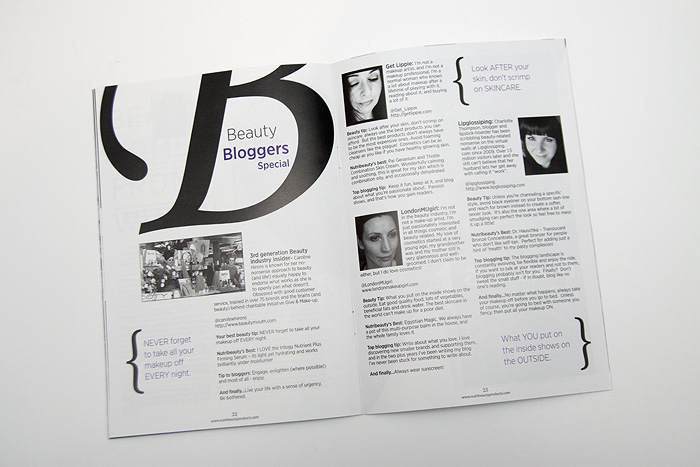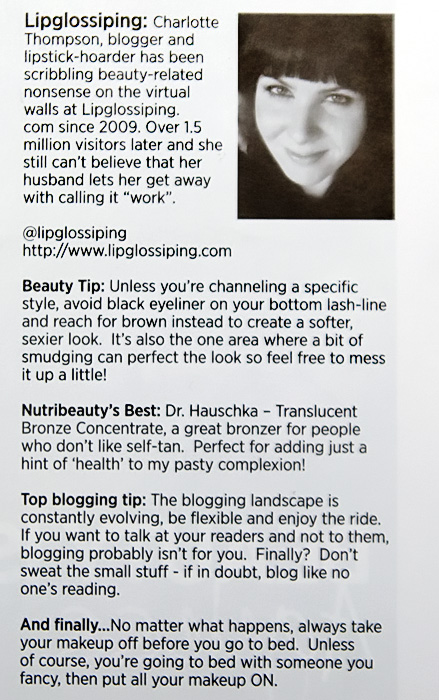 Yeah, I wrote about myself in the 3rd person.  That means I'm going to hell.  I also notice that I prescribe not wearing full-on eyeliner whilst wearing full-on eyeliner in my avatar thing, dumb-dumb.
I share these things with you not because I think you won't laugh at my ridiculousness but because no-one in my family cares.  My Mum did for about 5 minutes but then a few days later, when I asked for the magazine back, she told me she'd binned it.
I think I mostly blog because I'm too old to phone childline.