I'm not ashamed to admit that Estee Lauder had me at Hello with the release of Surreal Violet last year and I've been keeping a close eye on new nail polish releases ever since.
Due on counter at the end of the month, the new Pure Color Collection features a total of 16 shades… 8 of which are permanent and 8, limited edition.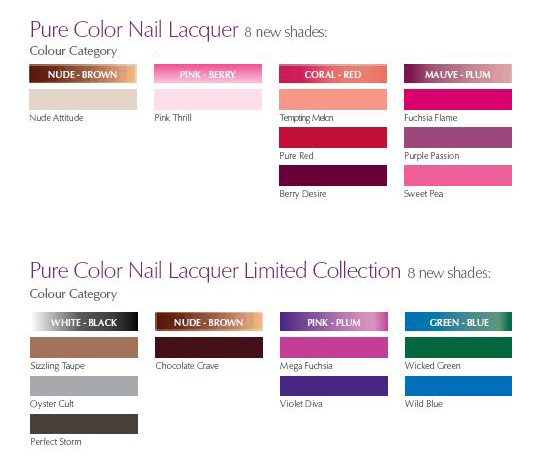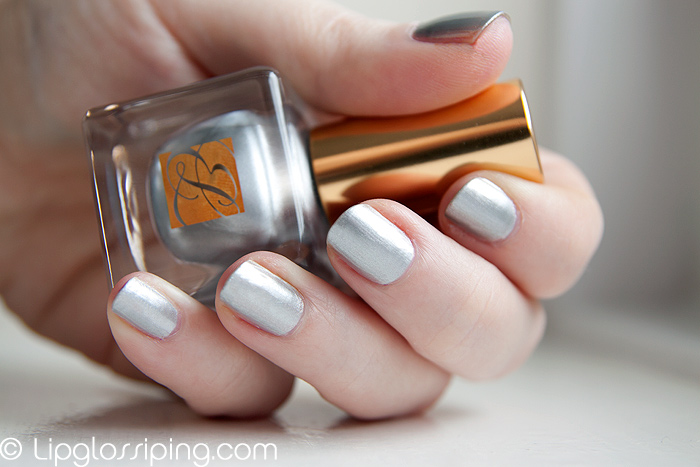 Oyster Cult* is a metallic silver with one hell of a shine.  It's a blinding, blinging shade but not hugely original – it applies well and lasts a good 3/4 days before showing much wear but at £14 a bottle I'm just not sure that there's enough here to warrant a recommendation over and above any other silver in my collection.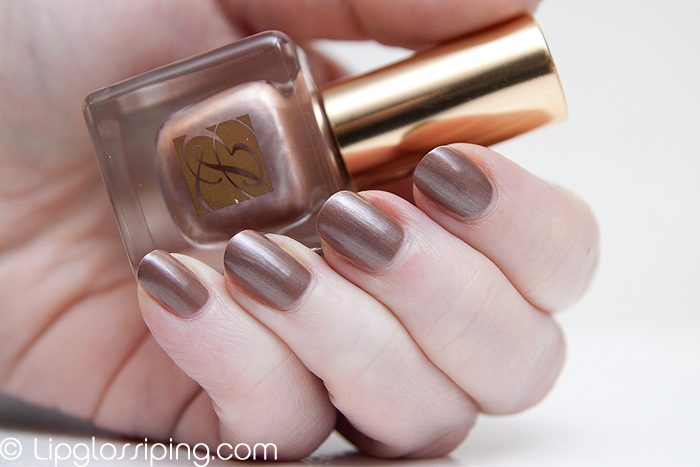 Sizzling Taupe* on the other hand is fairly unique to most other taupes on the market… apart from one.  Zoya Pasha sprung to mind as soon as I applied.  They both have that slightly cool toned edge thanks to the silvery frost that runs through the finish like delicate threads.
I thought I'd do a swatch comparison between the two…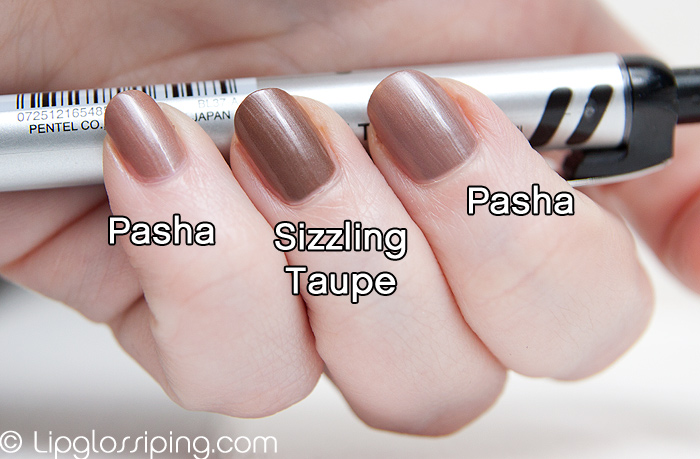 You can see that we're not really very close to dupe territory when swatched side-by-side.
Estee Lauder's Sizzling Taupe is darker, more opaque in two coats and doesn't have the slight violet hue that Zoya Pasha displays.
If you're a fan of taupes or perhaps just want a beautifully shade that's safe for work but has a slight 'edge' to it then I'd thoroughly recommend Estee Lauder's new Sizzling Taupe.
Are any of the new Estee Lauder shades catching your eye?
*Press Samples