Ok… so, it's totally not but let's not let reality get in the way of a a good Nail Polish Collection ogle.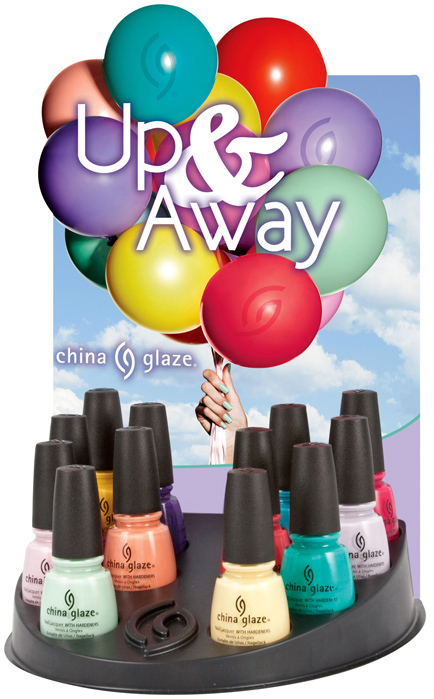 Up & Away is China Glaze's Spring offering…
I love the idea behind it, the carefree association of colourful balloons signalling the end of winter and the promise of summer.
Honestly, I'm not a huge fan of pastels… I am excited about a few of these though – Flyin' High (the blue at the back), Something Sweet (the pale pink) and Happy Go Lucky (the bright yellow).  I would like to be drooling over more of these shades but I just don't think they'd be the greatest match for my skintone.  Good for my purse, bad for my polish-loving heart.
Are you excited about this collection? Which shades are on your radar?