In celebration of International Women's Day last Tuesday, Bare Escentuals held events around the country inviting  women to "Try. Believe. Love." the BareMinerals foundation.
I went along to the event in Covent Garden to have a peek behind the scenes and to talk to some of the women who had stopped by to join the Bare Escentuals Friendship Bracelet Club.  Even the sun came out in support!

Read on to find out what happened at the event and for a chance to win a little prize!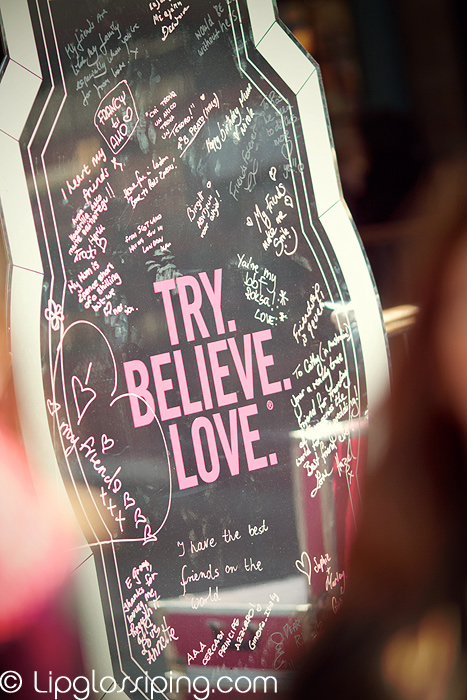 || the friendship mirror ||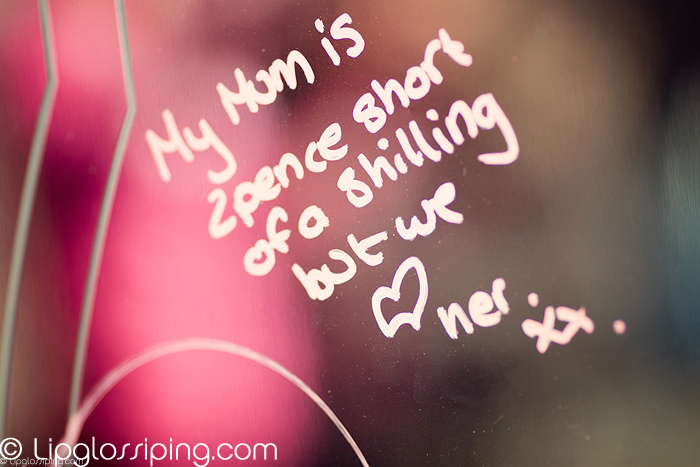 || i love this message! ||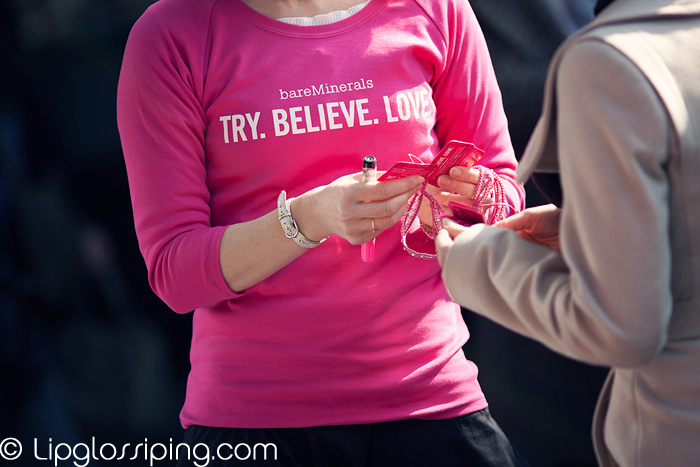 || the much lusted-after friendship bracelets being handed out! ||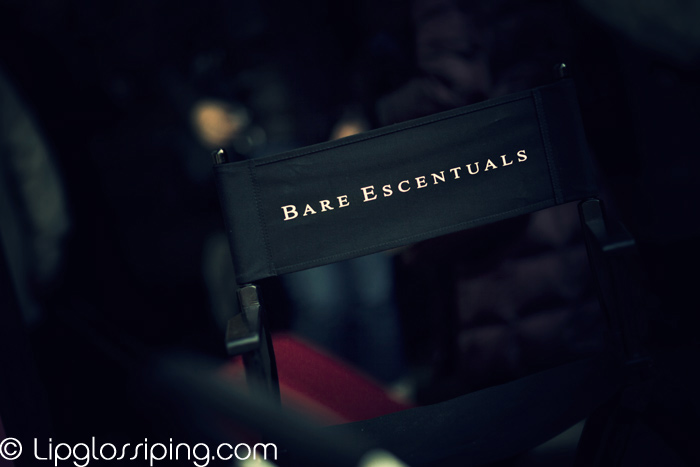 || the spot where Bare Escentuals makeup artist SJ worked her magic with the makeup demos! ||
It was a great day with plenty of smiles, makeup chatter and giggles over what to write on the mirror!  I was relieved to see it raising awareness not only for the brand but also IWD… there were more than a few passers-by who had no idea that the 8th March was cause for a celebration! *tsk*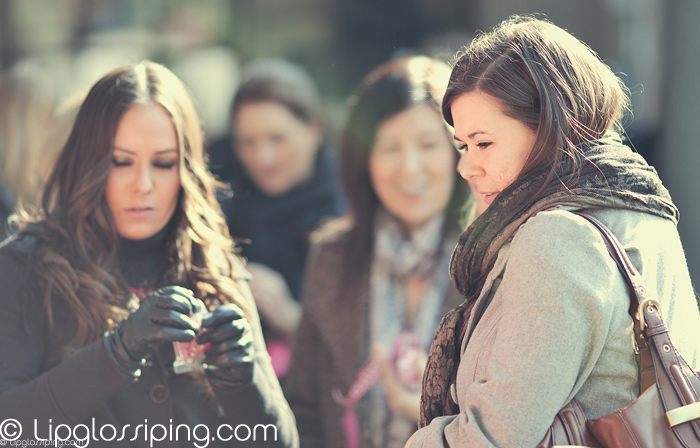 || collecting friendship bracelets and checking out the "pop up boutique!" ||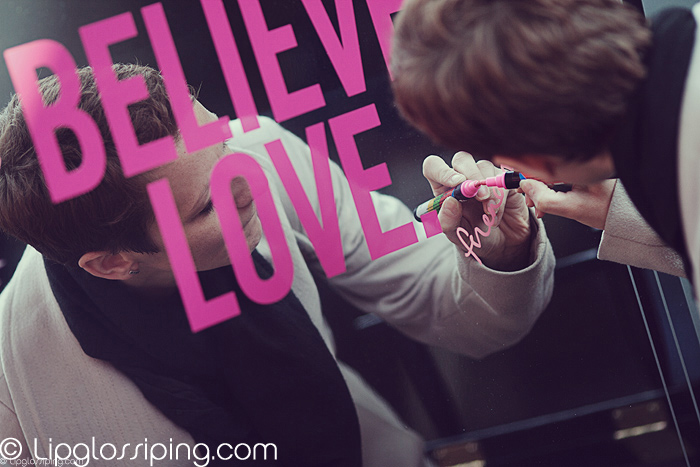 || mirror writing! ||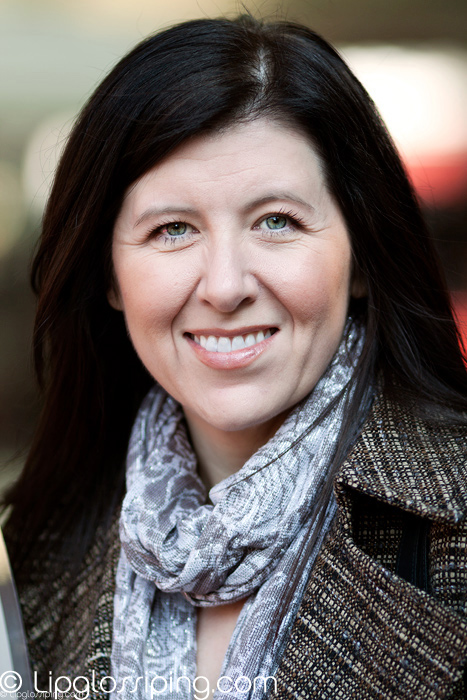 || a consummate BareMinerals fan who travelled in for her bracelet and a chat about new releases ||
I met a lady (pictured above) who blew me away with her loyalty for the brand.  She nags friends and family to send her newly released BareMinerals products from the U.S. so she can be one of the first to try!  It was a delight to chat with someone as completely smitten with makeup as I am, though in honesty – her knowledge put me to shame!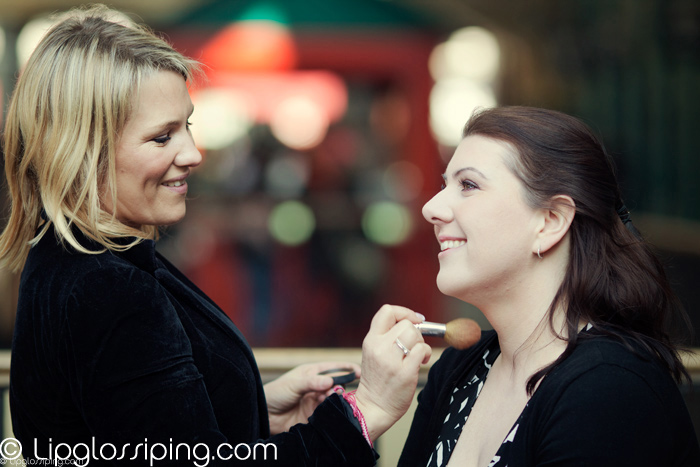 || SJ attempting to perform a miracle! ||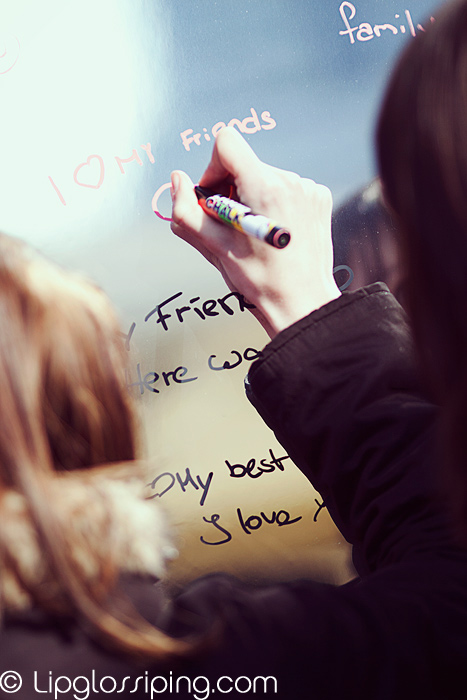 || i <3 my friends ||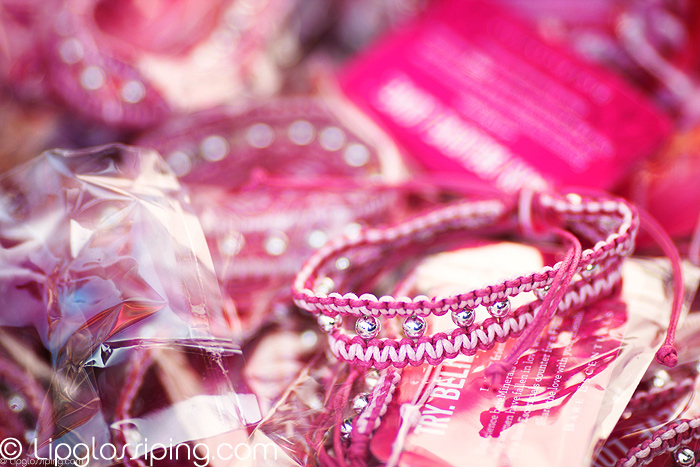 || the friendship bracelets! ||
Each limited-edition Bare Escentuals Friendship Bracelet comes complete with 5 mini-make-under certificates attached so you can share the love and invite friends to go to one of the Bare Escentuals counters for a complimentary "make-under".  Absolutely perfect before a big night out!
.
And now for the prize…
I may have managed to sneak a couple (or 6) *cough* of the bracelets into my handbag… don't tell anyone!  Would you like the chance to win one?
Just answer this quick question: Who is the most inspirational woman in your life and why?*
I'll pick 6 winners this Thursday, good luck ladies!
.
*UK entries only please!