I have a couple of GOSH brushes which I love and picked up on a 3for2 last year in Superdrug, but I haven't ventured any further into the GOSH range than that, until now.
After discovering my love for bare coloured polishes (but not Nails Inc.) I picked up GOSH Nail Polish in shade 'Ginger' to try out.  I also picked up 'Tangerine' but that's for another day!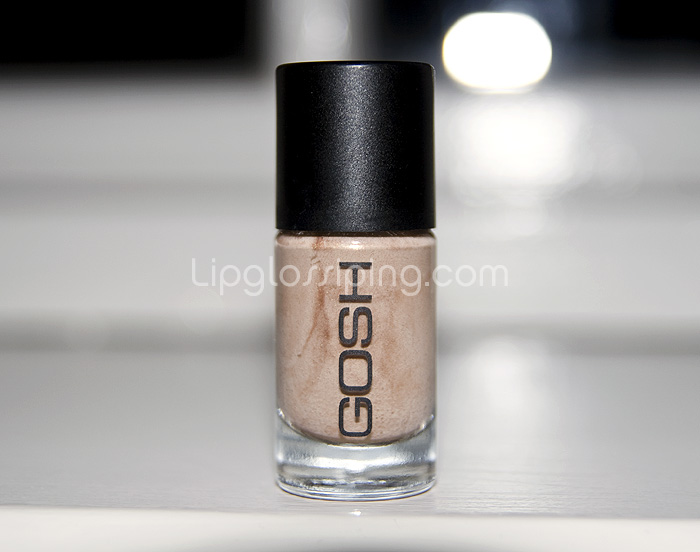 It's a very pretty shade with a subtle but definite shimmer, it's not particularly 'ginger' as far as I'm concerned.
Application was a dream in comparison to Nails Inc., this is a solid 2 thin coater which builds up a lovely solid opacity.   The consistency is smooth and runny enough to allow for quick drying between the two coats.  I'm seriously impressed.  It doesn't have a hugely glossy finish despite the shimmer, but that's nothing that a top coat doesn't put right.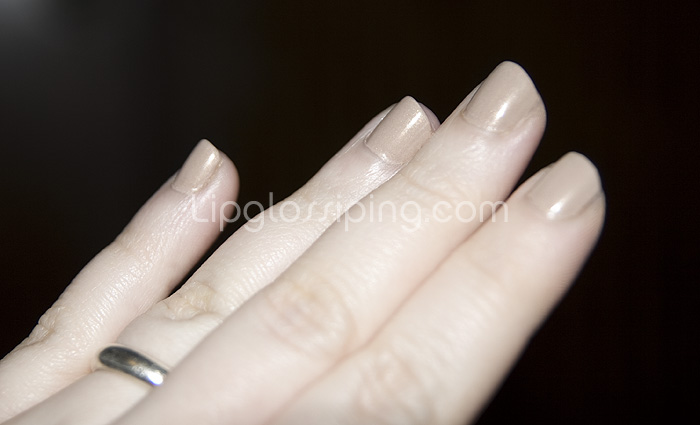 I'll definitely be heading back to the GOSH range for some more colours for the summer.  Great stuff!
GOSH Nail Polishes are priced at £4.89 each and available from Superdrug.
[starreview tpl=14]