Just another boring neutral FOTD…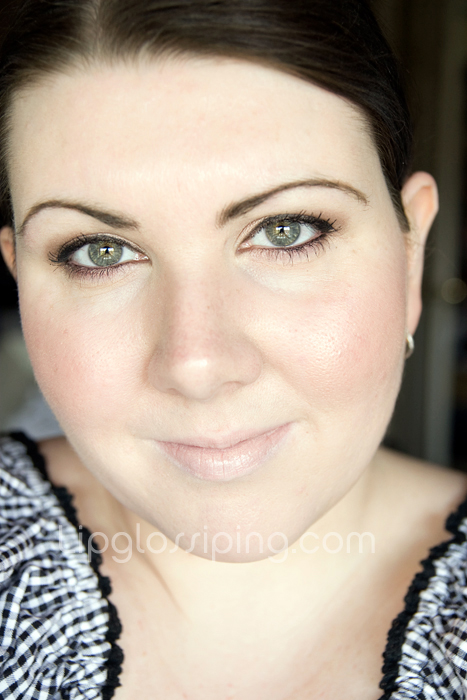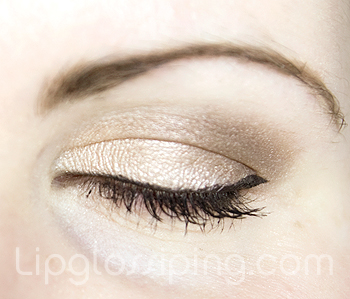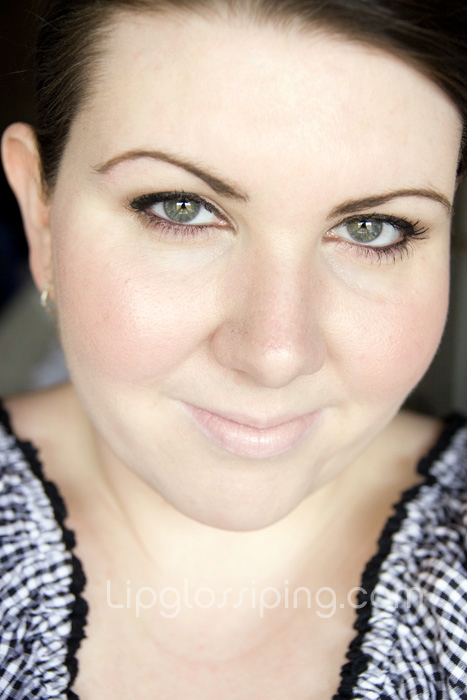 Eyes:
Body Shop Shimmer Cube in Warm (Thanks Tali!)
Sleek Ink Pot in Black (Dominatrix)
Rimmel Sexy Curves Mascara
GOSH Velvet Touch eyeliner (Black)
Face:
Gale Hayman Youth Light Foundation (Porcelain) – A Direct Cosmetics cheapy I've surprised myself by liking!
Earthen Glow Minerals Matte Blush (Emotions)
MAC MSF in Perfect Topping
Lips:
My hooded eyelids make things really tricky for a novice like me… I can hardly ever achieve a decent eyeliner flick, and getting my shadows to appear above the crease without looking plain odd I find really tricky.  Help!