I'm loving these Mavala Minis (5ml), so great for impatient types like me who never see the bottom of a standard sized bottle before it's gotten too thick and unuseable.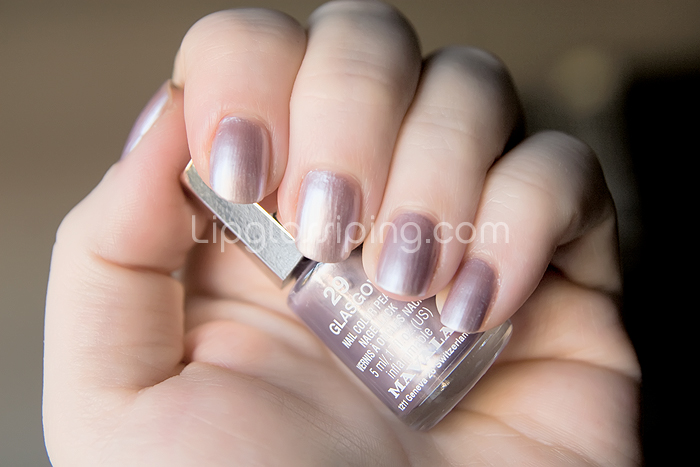 This is Glasgow #29 a fab silvery lavender metallic shade.  It's a little streaky (as with most metallics) but not enough to bother me in the slightest.  It applied as easily as a creme with no dragging at all.  This was 3 thin coats.  Drying time was decent aswell.  I'm very, very impressed with this range and will be checking out some other colours!
These Mavala Minis are on offer at £3.19 a bottle at Richard John at the moment (although they do that annoying p&p thing where they think it's a good idea to charge you higher p&p the more money you spend with them *sigh*)
This is my first experience with the Mavala brand, anyone else tried their products?  What are your thoughts?