I know you're all raring to get back into some beauty-related ponderings (heaven knows, I am!) – but I wanna take a minute to share Leila's first Toffee Nut Latte with you…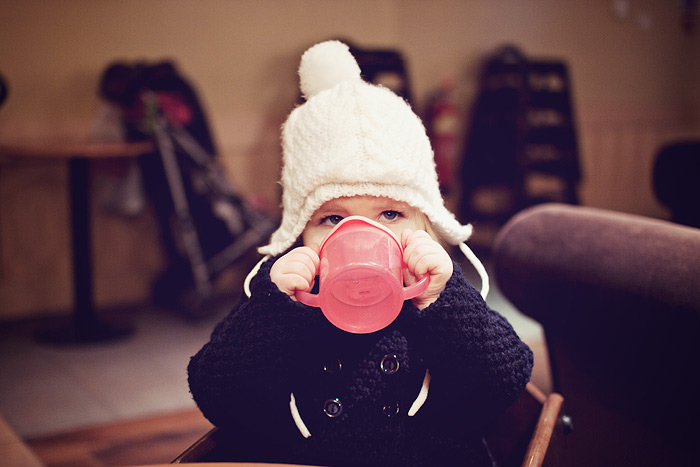 Doesn't she look bored with her water?  Perhaps she's ready for the good stuff…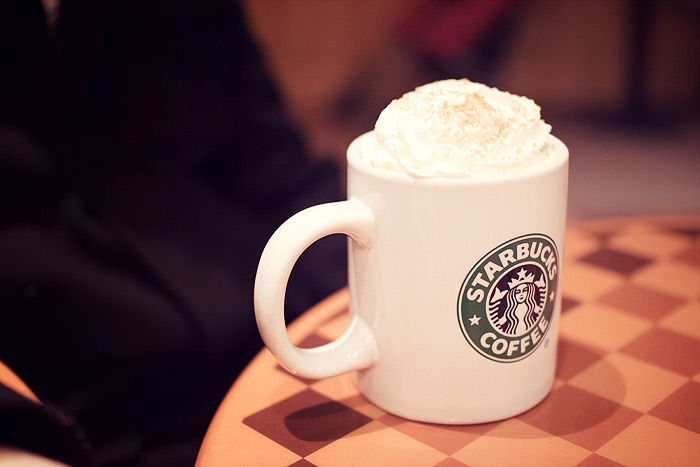 mmmm… did you know that a vente eggnogg latte contains nearly 500 calories? So glad I limited my Starbucks festive drink intake to the double figures this Christmas.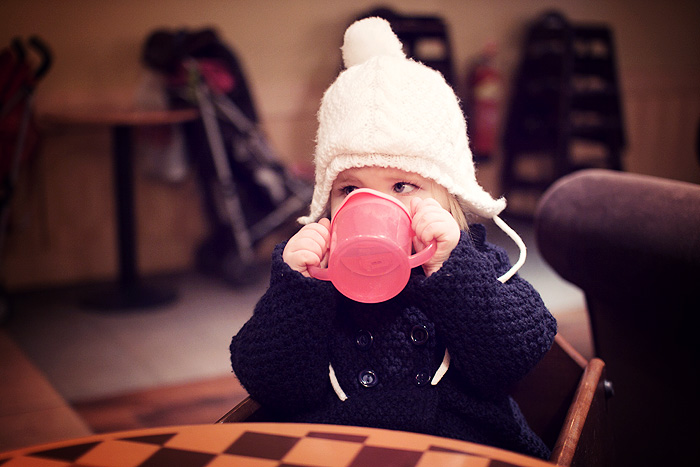 "But what's this?"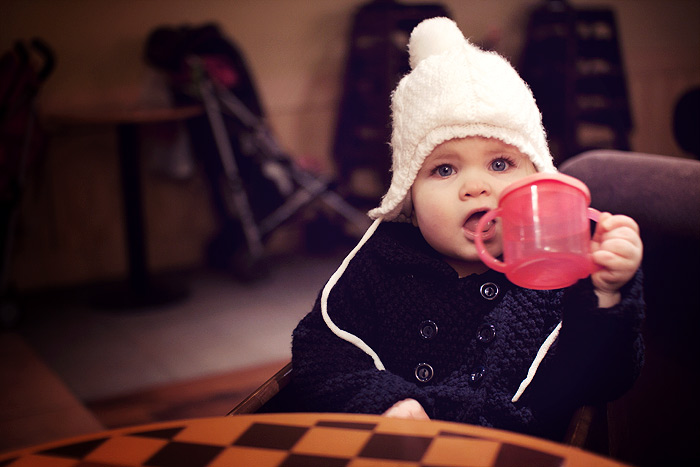 "Mam-meeee?  What's this?"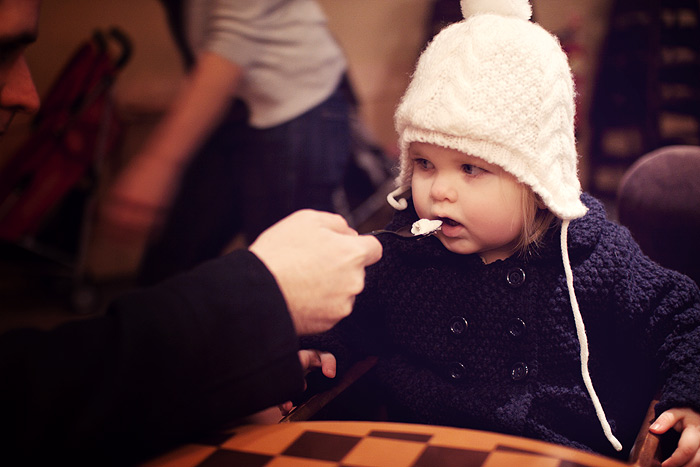 tentatively… softly softly catchee monkey…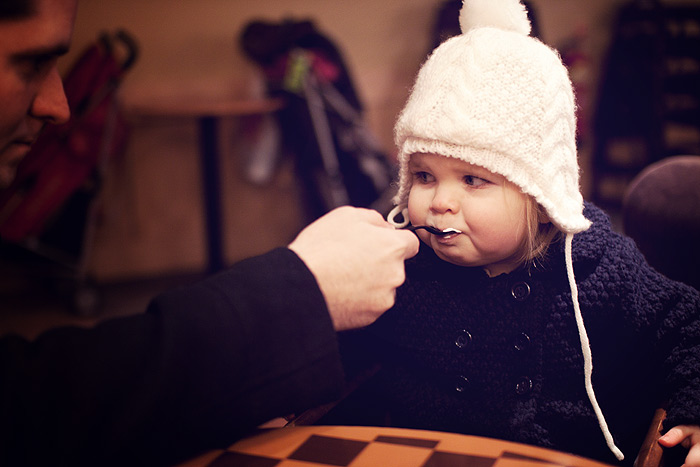 nom. nom.. NOM…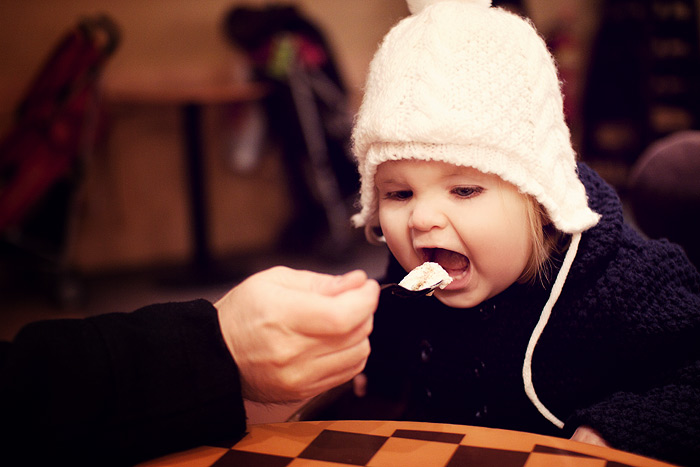 That's my girl.
Let's just say… I didn't get any cream with my coffee.
Have a glorious Friday people, promise I'll be back tomorrow with makeup-related frippery – thank you for all your kind comments, you've given my New Year a spring to it's step! x