No, my nails aren't this long anymore – this was back in the day when I hadn't abused them to within a millimetre of their poor, peeling lives.  Although looking at that length now, I think I've gone off it a bit… funny how our tastes change constantly isn't it?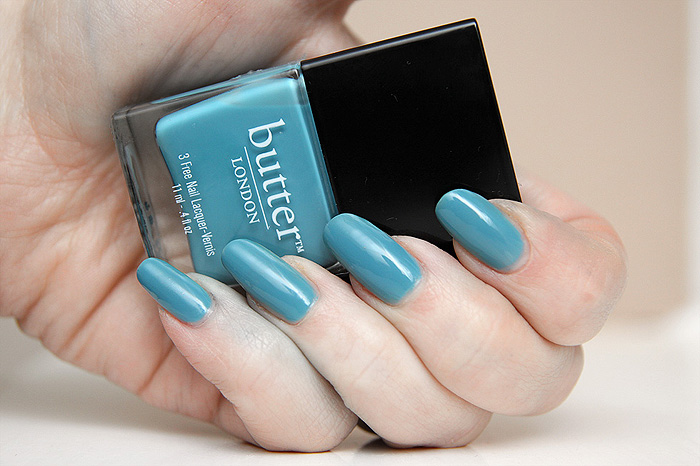 My tastes haven't changed for Butter London's beautiful Artful Dodger though.  When I was a little girl, I distinctly remember wanting to be the Artful Dodger… it's not that I had a penchant for petty theft, I just thought it was a cool name.  Still do.
Artful Dodger is a super-pretty blue that feels a little different to my other squillion blues in my blue drawer.  Yes, I have a blue drawer.  What of it?  It manages to feel light, airy, a little frosty but somehow calming and mediterranean at the same time.  Plus, the beautiful BL cream formula is a dream to apply, something that of course, always helps.
Butter London Artful Dodger is priced at £11.95 and available to buy online at PowderRooms.